WhatsApp is beta testing a new feature that lets you quote a message in your reply, similar to the way you can quote tweets in your replies on Twitter. The feature is included in version 2.16.118 of the beta app, but is currently only available to a handful of users.
To use the feature, just long press the message you want to quote, and tap the new, reply-like arrow that appears on the top.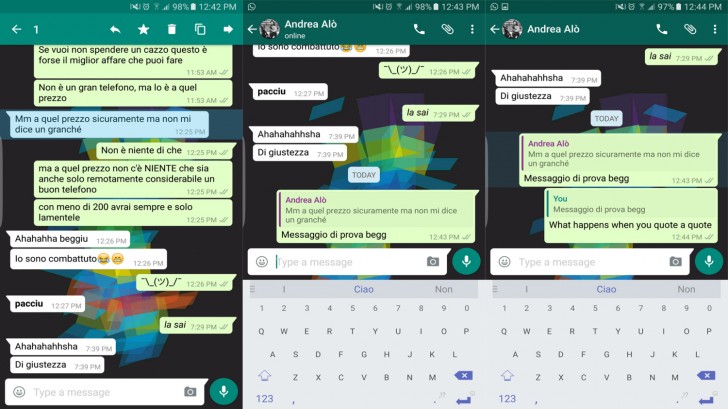 The feature will definitely be useful in group chats where it'll let you directly reply to a message that was previously sent. What's more, tapping the quoted message will take your chat screen to the point where that message was originally posted.
Keep in mind that the feature only lets you directly reply to a single message, meaning you still can't quote a series of messages in your replies. There's currently no information on if and when the feature will roll out publicly.
A
It's SwiftKey Keyboard. The partly hidden hamburger menu on the left is the surest way of identifying it.
A
And telegram had this for ages...