It wasn't too long ago that WhatsApp added voice call functionality to its app. Naturally, the company now wants to take it one step further, and introduce video calling.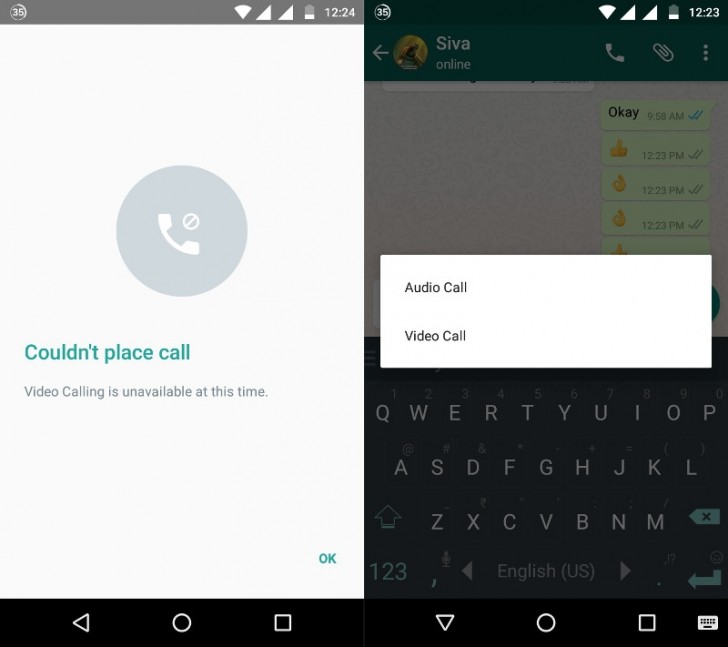 The latest beta for Android shows an option to video call whenever you try to call someone. Unfortunately, as of now it seems the feature is not enabled to all users, with some getting the 'Video Calling is unavailable at this time' error message, however, some other users are reporting using it.
The feature is currently in testing phase then, and it probably won't be too long before we see it being enabled for everyone across platforms.
A
Yeah, Whatsapp desktop video calling is still in progress and will soon be available to all whatsapp users to make direct video calls from desktop.
D
Now they postponed video calling feature from WhatsApp, now it is now working on any smartphones. http://www.tizenhelp.com/whatsapp-postponed-launch-date-of-video-calling-feature/
a
yeah, it's fun to type on small on screen keyboards 500-1000 letters when you can say it in minute(s).. of course it will always dominate! as we happen to move to the ever faster pacening future, the faster our future days become the more time w...