WhatsApp launched its Web interface back in January, but with one glaring omission: it hasn't so far worked with its iOS app. That all changes starting today.
If you're wondering why a Web interface for a messaging service has to work with the same service's mobile apps, there's a simple explanation. While you can use WhatsApp Web to read and send messages, these aren't stored at a central location somewhere - they're still on your phone, which is why the Web UI needs to communicate with the WhatsApp app on your handset in order to work.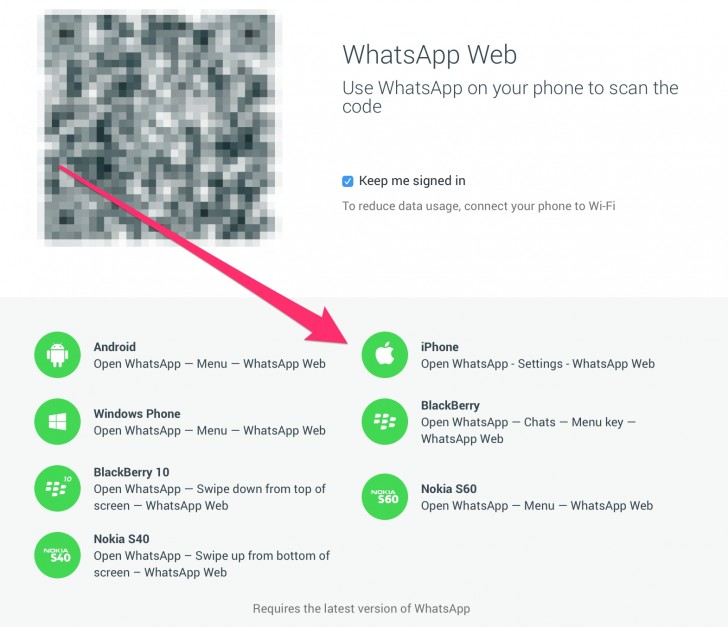 And believe it or not, up until now this hasn't been available for iOS. However, as you can see from the screenshot above, iPhone support has finally been added to WhatsApp Web.
In order to use the Web UI, you first need to make sure that the new "WhatsApp Web" option shows up for you in the Settings menu of the iOS app. If it does, then just head on over to web.whatsapp.com on your computer and follow the easy instructions for pairing with your phone (you basically just need to scan a QR code).
Do note that the functionality seems to be rolling out in a staged manner, so it may not be live for you just yet. But it is (finally) coming.
T
Finally WhatsApp Web in Out now WhatsApp Web
m
it's true, at the office and on the road we still communicate a lot with whatsapp and at the office the web app is a good solution to safe some phone battery and the interface is really usefull for uploading pictures or files.
p
this is useless i have s60 symbian os