AT&T and Samsung just announced that a white version of the 4G LTE Samsung Galaxy S II Skyrocket is to make its way to the stores for the holiday season. This is a great opportunity if you want to get your hands on the 4G monster, but black is just a tad too serious for your liking.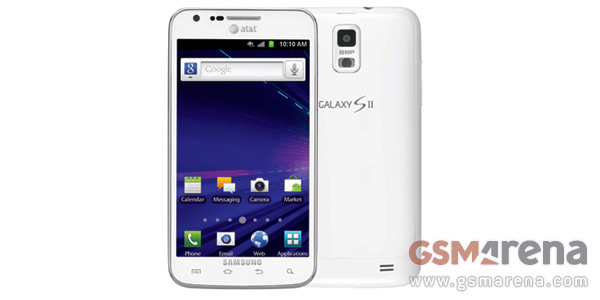 Underneath the white shell, the Galaxy S II Skyrocket is the same as its black-suited twin, featuring a 4.5-inch Super AMOLED Plus display, 1.5GHz dual-core CPU and a gig of RAM. Here are some official photos for you to look at.




White AT&T Samsung Galaxy S II Skyrocket official photos
The price for the Skyrocket remains the same, as before - $250 with a two-year contract on AT&T's new and fresh 4G LTE network. Expect the device to show up on December 4, but you are more than welcome to check out our review while waiting.
C
LOLOLOL here you are again.. everytime I see you post its always about a friend on high places.. Like your friend who knew steve jobs.. like your friend who recently visited the Sony Ericson HQ.. LOL!!
m
it's too bad you haven't read the spec sheet on this device. You can download codecs at will and though I am a fan of high res audio files, they are too far and in between to find for downloading.this is an incredible device.
u
High heat n always stuck....zzzzzz
ADVERTISEMENTS