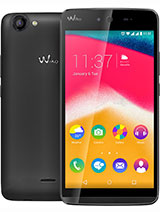 M
I have to agree with previous comments about sudden discharges. I had this happen from new. I installed a battery monitor app and it reports a very moderate decline in battery capacity and then all of a sudden the phone is off. From the history in the battery monitor it goes from anywhere between 50% and 99% to 0% while the phone is inactive at night. No visible high discharge, just empty.
My latest occurence: recharged to 100% on jan 5th, unhooked from power at 08:30, then 100% battery until 18:30, decline to 97% and the 6th at 04:45 the phone went off.


D
Phone suffers from random sudden battery discharges, from 100% to 0%. Otherwise a great phone, but this makes it too unreliable to actually use.
t
OK, after a few weeks of use I found out that the battery life is very bad. Despite activation of the battery saver app (the one from Wiko or 3rd party), phone dies due to lack of power without any warning from 68% to 0% in a while... Several times happened, that I activated flight modus before going to sleep (with ~70% of battery remaining) and in the morning I find the phone completely discharged... Very very bad and unreliable behaviour... Will try to return it. Sorry.
p
please i want to know if the battery last
t
Nice & fast phone, good build, simple yet powerful functions. Excellent price/performance ratio, dual sim + card slot. Completely satisfied :) (so far)
D
I bought this phone for my mother, it's a very nice starter phone.
Android 5.1 is installed, it has 1GB of RAM, so it doesn't lag. She uses it for things like WhatsApp, YouTube and News, not for Gaming. The Battery lasts about 2 days. I think that's very well.
She likes the Color (we bought the Corall one).
I would recommend this phone for light-users, who use Calling, Text Message, WhatsApp, YouTube and apps like that.

It has also a 2000mAh Li-ion battery and not a 2500mAh Li-ion Battery.
Total of 26 user reviews and opinions for Wiko Rainbow Jam.