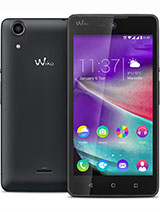 K
Well after all the wrong reviews I found the phone intrigguing at 28nm process the phone did quite good playing Asphalt 8 Airborne till I run out of space 2 update it & Into the dead 2 hv 2 agree with overhitting and big laggs
S
Horrible ce téléphone, problème de mémoire j'ai téléchargé 2 applications que j'ai mit sur ma carte SD de 16GO. Malgrès ça il me rappelle constamment qu'il y a plus de place. Je suis obligée de supprimer les sms, j'en garde pas plus de 5-6, mes photos et mes musiques. Horrible ce téléphone, j'ai été voir des vendeurs, ils ont cherchés, trouvé aucune solution, j'ai suivi les astuces sur les forums, rien de fonctionne. Bref je déconseille ce téléphone.
?
every time I unlock ,it shows some memory has been freed
c
This phone have a compass too. I have one.
V
I have no problemes apart from one i bought a 16gb sd card but it dosent work maybe somewone will know why?

k
OK, HV got this phone en the only problem am seeing is all abt screen its not such sensitive

m
i also have this problem when i try to send anything to the sd card it tells me this device cannot do this my internal memory is now full although the sd card is recognised i cant send to it to free up the internal memory this meansi cannot update anything
m
So I had this phone recently.. also got a 64g sd card and I tried to set the default storage location on the sd instead of the phone.. but everytime I downloaded an app it keeps going to the internal storage, when it was clearly set for the card.. why? I'm guessing it's a bug in the phone? -_- Please, developers should work on this problem. Transferring files is a part of every owners right especially with this one having little memory.. I hope this gets fixed by an update soon.
i
Njago, 13 Jan 2016my phone is not detecting the microSD card can you fixed me that problem my internal storage i... morei got same problem
a
I recently bought this phone and found the same problem.. try to update your phone's system and then see if the sd card can be detected. It worked for me.
N
my phone is not detecting the microSD card can you fixed me that problem my internal storage is only 2GB

Total of 12 user reviews and opinions for Wiko Rainbow Lite 4G.
ADVERTISEMENTS