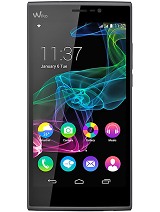 ?
Have a Wiko Ridge fab 4G and it gets very hot, to the point it gives a warning.
Where can one purchase an extra Battery in Portugal
?
I needed to know whether I can use both SIM cards and the SD memory card at the same time. Found many web pages discussing it but nobody really knew this.
One german webpage obviosly tested the phone and they talk about two SIM and SD card are usable simulataneously.

Can someone confirm this, because he hold this phone in his hands ?

D
Proud Owner since 72hrs of a FAB. Still can't do better than 2G(GSM) on Sim Channel 2. Also wlan seems to have a sleep mode. Push is delayed. Very Hot,warning appears.Normal???
m
While functionally this phone is perfect, the horrible front camera, and low level wireless lan, made me change it for a Huawei G750.

It's a pity, because this phone has great design, the battery lasts a lot, and the dual sim management is great.
g
i think the ridge fab have good specs to be a good midrange smartph in 1st half 2015
Total of 28 user reviews and opinions for Wiko Ridge Fab 4G.