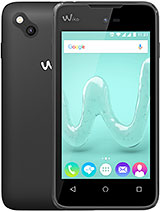 J
I've had it for own week, and I hate it so much. I can't return because I'm travelling, but the Sunny is so bad. It takes 5-30 seconds to launch every app (even the ones included in the base software like Phone Assist). Every App functions EXTREMELY SLOWLY (even really simple apps like WhatsApp). Google-maps freezes/crashes half of the time (literally), and you can basically forget about using Chrome or any web-research app because it simply takes minutes to do every basic action. I wasn't expecting a top notch phone, but this really angers me. It's simply not usable.
A
The phone has Bluetooth 2.0 so it is not compatible with modern peripherals. The Bluetooth version is not mentioned in the shop. So I could not know . Phone is useless to me now and I cannot return it .Vendor refuses to take it back.
Y
Yadowg, 10 May 2017Well, dont expect that this thing will blow your mind, it is pretty much the newest dual sim a... morenewest AND cheapest, i forgot to say.
Y
Well, dont expect that this thing will blow your mind, it is pretty much the newest dual sim android 6 phone on the market which is avaible. It is plastic, not realy that robust but works quiet fast.
The camera is bad, AND it does not record 1080p only 720p. It is horrible in low light.
What i like about it is, that it has nearly no blotwear, beside the ukw radio and a weather app you only get the standard google app package and nothing else.
?
Was fast in the beginning, then slow as stated in the other comments during November-January.
But after Marshmallow 6.0[45] update and the new google play version everything works fast again, just like when it came to market.
I'm still happy with the phone.
D
Terrible phone, would not recomend it to buy. Its ringing on his own, battery lasts 2 - 3 days, screen senzor... BAD BAD BAD phone...
D
The touch screen is awful and very slow. Not sure what brand processor is being used but it's also really slow. I paid 50 euro so overall it's about what I expect, it'd just be nicer if it could run apps quicker. I'll be hanging onto it for another couple months then i guess I'll pass it on to my niece or something
S
I bought this phone today because it was nicely priced and it has a Dual Sim funtion with it (which is not on the specs above).
Tomorrow I am taking it back because Sim 2 is showing its empty and would like them to have a look and see if they can sort it.
It's still a nice little phone for what I want it for and great value for money.

Total of 9 user reviews and opinions for Wiko Sunny.