It's been confirmed that Wileyfox, the UK mobile phone manufacturer and retailer, has been placed into administration resulting in redundancy for 20 of its staff.
Wileyfox entered the market in 2015 with the launch of the Storm and Swift smartphones running Cyanogen, an open source mobile OS based on Android.
At this juncture Wileyfox's website, while still operational, is 'out of stock' of all models. A quick search of amazon.co.uk still shows a range of Wileyfox products.
No clarification has been made for on-going support for existing Wileyfox users.
Their most recent USP was offering the Wileyfox Add-X range, which subsidized the handset cost through a promotional newsfeed tailored just for the user.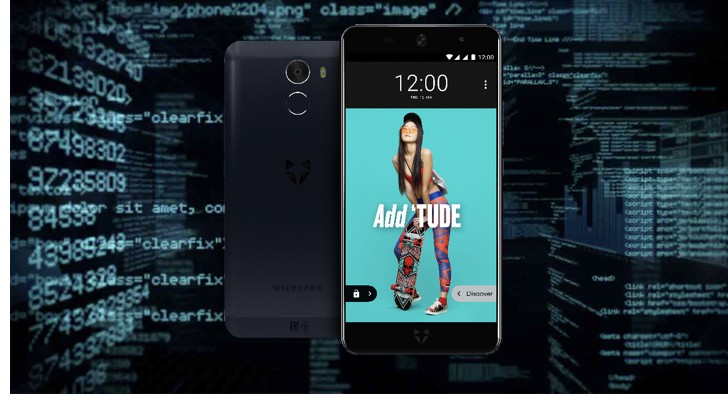 The full statement issued follows:
Administrators at corporate recovery and business advisory firm Quantuma have been appointed at Wileyfox Europe Ltd, the UK mobile phone manufacturer, which has hit major funding issues with its Russian parent company.
Partners Andrew Andronikou and Andrew Hosking were appointed administrators on Monday 5 Feburary after the parent company's Russian bank was put the Bank under a special resolution that restricted its ability to lend.
WileyFox Europe Ltd was established in 2011 as a British mobile phone manufacturer and retailer.
Andrew Andronikou explained: "WileyFox's holding company was primarily funded by Russian bank Promsyyazban (PSV) which was bailed out by the Central Bank of Russia in December and put into special measures that restricted lending outside of the country.
"Wileyfox has therefore lost access to working capital which has been temporarily suspended, but resolution could be some way off," he said.
As a result, he said, the company's sole director decided to place WileyFox into administration in order to safeguard the distribution network of its handsets in Europe, whilst its working capital issues are being resolved in Russia.
Some 20 staff have been made redundant, with a core staff of six retained by the administrators while they assess the viability of the business as a going concern.
D
You clearly never owned one.
c
I have had a Swift for about 3 years now, and we have 5 others in the family that have been running for a couple of years. We paid about £100 each for them, and they were good value for money at the time I bought them, nothing else could c...
C
They were very decent phones, sad that the market is so hostile to smaller businesses
ADVERTISEMENTS