It seems the failure of his first smartwatch (more of a smartbangle, really) hasn't dampened the enthusiasm of musician will.i.am, as he has come up with yet another one, called the Dial.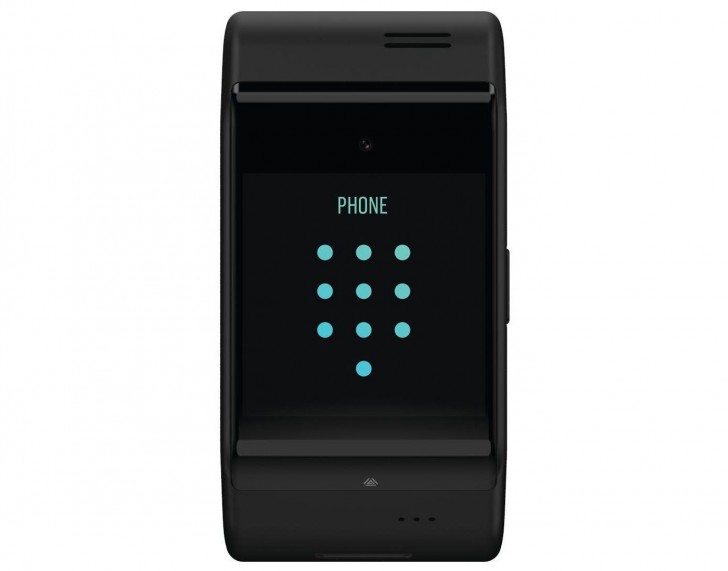 The Dial, thankfully, looks more like a traditional smartwatch (if there even is such a thing). It still is a wide black band but it fits more like a watch, and has a large square display on the front. The Dial is self sufficient, which means it has its own 4G SIM and can work on its own without being paired to a smartwatch. You can take calls, messages, play music, and it even has basic fitness tracking features, such as a step-counter. There is also a voice assistant called AneedA. Also, there is a camera up front, presumably for video calls or selfies.
The watch runs on a Qualcomm processor, possibly the Snapdragon 410 that everybody else is using, but the software is not your more common Android Wear but something proprietary.
The Dial will be available exclusively through Three UK in April with a two-year contract, with prices being said to be around £20 per month. Doesn't exactly sound like a recipe for success.
?
will.i.steal does not make anything original. He is a thief that steals music and designs.
?
Never undermine someone. Everybody deserves chance so don't be rude to the guy. You are acting like steve jobs was god. Please stop be foolish!