Wwith great innovations like Xbox Play Anywhere, cross play and probably, best of all, the latest generation advanced DirectX 12, 2017 is shaping up as a great year for the gaming crowd as a whole and especially the "PC master race".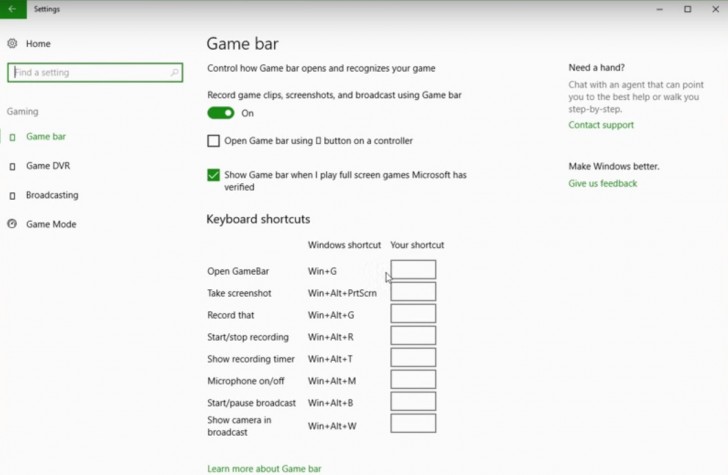 But, as some of you might remember, there is yet another Gamer-specific Windows 10 feature already in the oven and from the looks of things, it is just almost ready for serving. Game Mode, which is expected to launch in Spring 2017, as part of the big Creator's update, is now live in the latest Insider build of the OS.
As an informal introduction Microsoft released a quick demo video, detailing some initial parts of the feature and its general look and feel. We are still not completely sure what toggling Game mode will do behind the scenes, but its effects are described as "prioritizing CPU and GPU resources to your game". This presumably entails killing some unnecessary background activity on your system, which has typically been the approach of existing game optimizers thus far.
However, Game Mode will be baked right into Windows 10 and come with its own settings menu and a slew of additional features. General operation appears to be done through a "Windows + G" shortcut, while in game. This will bring up the so called Game Bar. Game mode itself can be toggled through it and this apparently needs to be done on a per-game basis. Microsoft says that there will likely be a way for games to toggle the mode automatically down the line.
A few other features reside in the Game Bar as well. You will be able to quickly take screenshots, record video, as well as broadcast your gameplay on to Beam - Microsoft's Twitch competitor.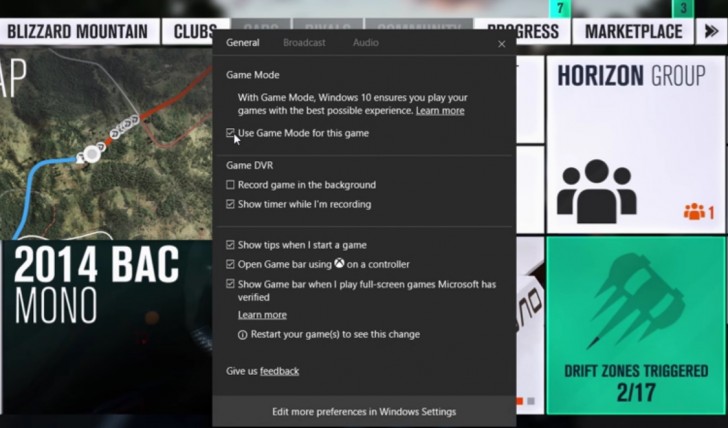 As already mentioned, if you participate in Microsoft's Insider program, you should be able to experience this first version of Game Mode any moment now if not already. After this beta test, the features should roll-out to all Windows 10 users as part of the free Creator's update sometime this Spring.
D
Wow, you write such loooong comments! :D
D
Completely different to Cortex and all previous version of 'game optimisation' software. This being made by the people who supply the operating system has the potential for some seriously tasty changes. The truth is, why now? Get this.. this...
D
For UWP (universal windows platform aka windows store) software this has an opportunity to assist most (these titles run effectively in fullscreen mode as a borderless window) and seldom achieve high performance. Microsoft is running with that r...