Microsoft recently unveiled a few interesting features in the latest Windows 10 Preview Build. If you are subscribed to the Insider program, getting the latest build 14356 should enable the notification syncing feature, that the Microsoft has been hinting at for quite some time.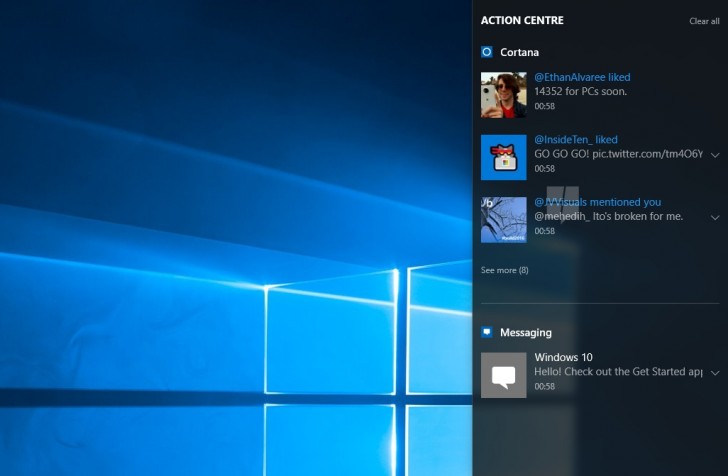 It allows Cortana on your mobile device (Windows 10 Mobile or Android) to send its notifications to the PC. In order for this to work on Google's mobile OS, however, you need to get Cortana version 1.7.1 or higher, a link for which can be found in the source. If everything goes smoothly and requirements are met on both sides, you should even be able to use quick reply features on supported notifications from the PC. However, Microsoft does warn that the feature is still not a hundred percent stable.
In addition to notification sync, Cortana on Windows 10 mobile can now quickly transfer a photo to your PC. All you have to do is ask the assistant - "send this photo to my PC". There are other small tweak as well, like a new listening icon in the app and quite hefty list of bug fixes.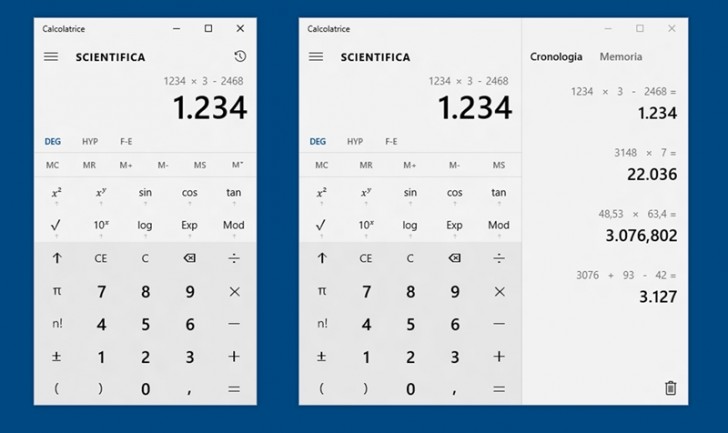 And while we are on the topic of Windows 10 updates, on a side note, the Calculator, Alarm and Clock apps have all received some interesting updates. The new Calculator, for instance, looks to be a huge and frankly way overdue improvement over the original version.
D
Pushbullet does this already, but it's nice to see it baked into the OS. The quick reply feature will be useful for me since Pushbullet recently put a restriction on free users on the amount of messages you can send from your PC every month and remov...
B
Well, the whole point and the direction they're going is not to have "platforms" but "a platform". So it won't be mobile or static or wearable. You just use the platform regardless to your device. So your mobile device is just a computer with phone f...