Following the rumors that have been going around, the CEO of Microsoft Corporation Steve Ballmer "mentioned" that the Windows Mobile 6.5 OS for mobile phones will hit the market in 2009, without revealing any details about the improvements in the OS itself or its availability in end-user devices.
While everyone's expecting something of WinMo 7, Ballmer said that it's on their roadmap, but didn't mention its expected release, which means that it won't come out until 2010.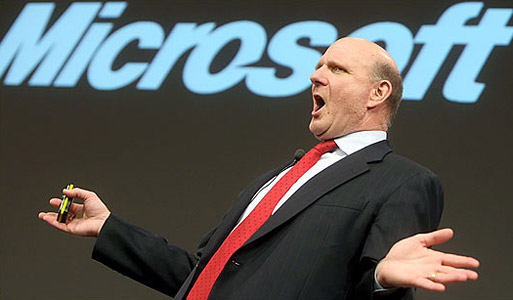 We are still yet to see the official announcement if Windows Mobile 6.5, as an accidental mentioning at a press conference doesn't really count.
It seems quite probable that the new WM 6.5 will be revealed in details on the forthcoming Mobile World Congress 2008 that's to be held in Barcelona at February 2009.
?
Windows Mobile 6.5 leaked + new Internet Explorer in emulator available November 12, 2008 [Pocket PC phone] | By Edward J. R. First screenshots of Windows Mobile 6.5 available! Note: the new Internet Explorer with desktop-class rendering ...
?
funny, hopefully they won't dispoint us when WinMo7 come out. Dont tell me that actually the WinMo platform has certain limitation, compare to MacOS mobile.
ADVERTISEMENTS