Introduction
Windows Phone 8 is officially in the race. It probably isn't time to count the horses just yet but Team Windows seems ready to bounce - major OEMs have backed Microsoft up with flagships and mid-range options. Redmond is doing its part with what looks like one of the biggest OS overhauls this year.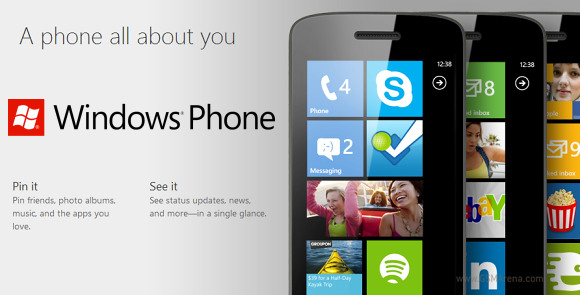 It's not new looks that will impress users - the UI design has always been among the platform's strong points - but there are so many things under the hood that make the new OS such a decisive step forward. Windows Phone 8 supports multiple core chipsets and different screen resolutions. There's even deeper social integration, improved SkyDrive and Xbox Live support, DirectX graphics, Windows 8 and Xbox 360 cloud and services, USB mass storage.
The new platform core helps streamline app development and ties everything up in a consistent, cross-device ecosystem. What this means is the proverbial catching up with the Android and iOS app stores is finally within Microsoft's reach.
Key features:
Multi-core processor and multiple screen resolution support
Clean, uncluttered UI with distinctive design language
DirectX graphics support
Excellent MS Office mobile implementation
Top-notch social integration
Cloud services (SkyDrive, Windows Live, Xbox Live)
Wireless sync of multimedia content
Internal memory expandable via microSD card slot
USB Mass Storage mode
Multi-tasking
DivX/XviD video support
Nokia-powered Bing Maps
Children's corner
Data Sense
Class-leading JavaScript performance
NFC support
Bluetooth file transfers
Main disadvantages:
No system-wide file manager
No voice-guided navigation
No music player equalizers
No lockscreen shortcuts
Maximum supported resolution still lower than Android
Microsoft is spreading the campaign wide this time and failure is not an option. Windows 8 and Windows RT OS have already demonstrated huge potential. The Surface lineup looks promising and blurs the traditional boundaries between tablet and laptop. The recently launched Xbox Music service is something to look forward to as well. It is now Windows Phone 8's turn to show off its newly found skill and power.
Let's get started with the review then, shall we?
A
There is not smart phone than other phone, I'm not understand how to use and there problems in launchers
v
No option to edit the dialed number and re dial it we have to type the whole number again. Its annoying.
w
How do you get the flag option to work for emails? My mothers Lumina had it but my HTC doesn't.....grrr help please.