Although Windows Phone 8.1 has been out for a while now, there are still a few complementary features that weren't included with the upgrade's rollout. One of the more interesting promised features teased by Microsoft is a new lockscreen experience.
The new API for the lock-screen is going to be a piece of software you'll have to install separately, and won't be built into the OS itself.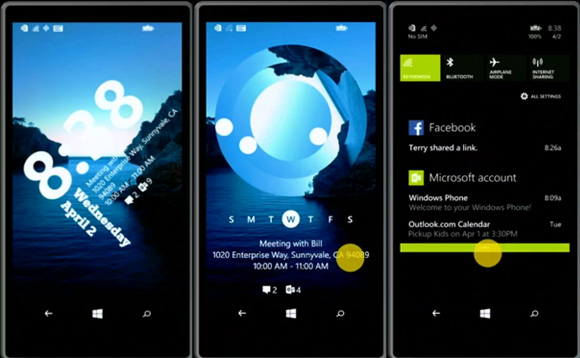 So what's the big deal about the new lockscreen? Apparently it is going to add a greater degree of customization to Windows Phone devices. This is good news for an OS that has, often-times, been deemed a bit too homogenous from device to device; Windows Phones more or less all act the same.
There are some limitations for the updated Lockscreen, however. If you're rocking a Windows Phone with less than 1GB of RAM, then you're going to be out of luck, as you'll need at least a gig of memory to use the new feature. Also, the new lockscreen only plays nice with English language settings.
Lockscreen app- sorry for being quiet. The beta (English, 1gb+) is ALMOST here, perhaps a week. We hit a few snags & added a feature.

— joebelfiore (@joebelfiore) July 18, 2014
If you're fine with these stipulations, then you'll be able to download the new Lockscreen beta in about a week.
d
Where is the cyan update for nokia 1020 in the UK???? This is crazy and if it dont come soon im gonna go to apple as they dont dangle things and never send the update. Whats wrong with letting us brits have the update???? Dave
?
Still waiting for the 8.1 update in UK for Lumia 1020
D
Agreed. First it was WP doesn't need so much processing power when it couldn't do better than running on a single core. Then it was WP doesn't need so much RAM when they finally sorted out the processor cores. Now they have phones that they claimed p...