Microsoft is currently in the process of scrapping the 'Windows Phone' name in favor of the simpler 'Windows'. Leaked documents that surfaced earlier stated this but leaked images of an upcoming device confirms this.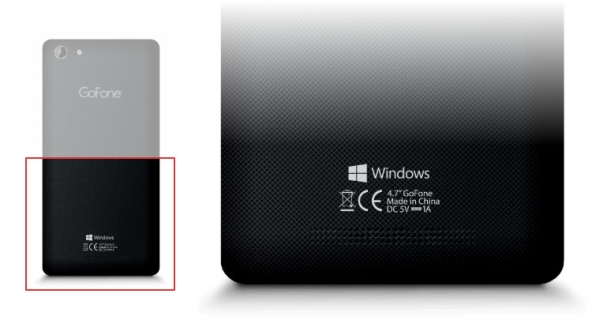 An upcoming device by the name of My Go GoFone GF47W comes with just the Windows name printed on the back, instead of the usual Windows Phone. This phone even goes as far as having a simple circle up front for the Home button instead of the usual Windows logo.
Microsoft is planning to unify all Windows devices under one brand name, which meant the Windows Phone name had to go. Microsoft will also be dropping the Nokia name from future Lumia devices.
a
I love to surf the internet and the main reason being is the knowledge I get from posts such as this.I have read several blogs on this subject, this being my research topic.Thanks
?
Too bad Nokia didn't try harder with Meego. That was a cool OS. Maybe it wouldn't have saved Nokia, but it seemed worth a shot.
?
It guess it makes sense to drop Nokia from the branding, to make it clear that these phones are all part of the same ecosystem as the rest of Windows/Microsoft. But it's sad to think that the Nokia name is worth so little in today's mobile phone worl...