Microsoft may not be making much progress in terms of device sales at the moment but they seem to be doing quite well when it comes to apps. According to All About Windows Phone, the Windows Phone Marketplace has just crossed the 50,000 app submission with over 50,000 apps already available on the Market right now.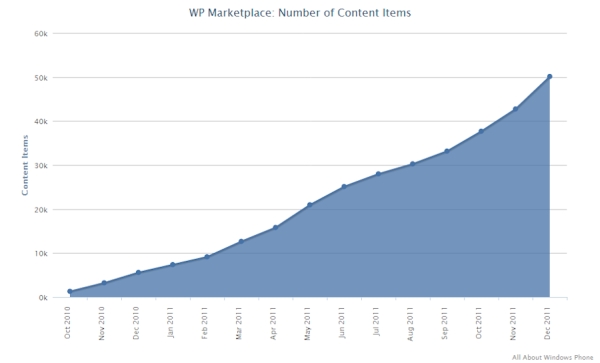 It might not seem all that much in comparison to what iOS and Android have right now but Windows Phone actually managed to reach this milestone a lot faster than Android did, while narrowly being defeated by iOS.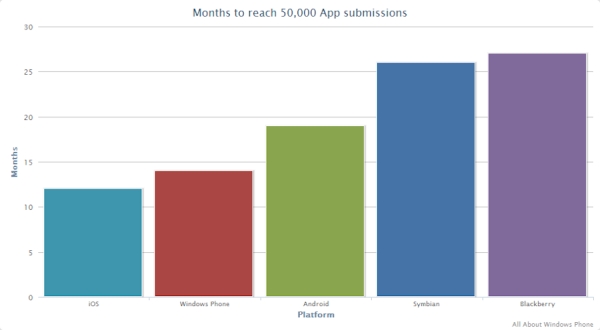 Also, the number is on the incline, with 17,276 apps of the 50,000 being added in the last 90 days itself and 8,010 being added in the last 30 days. At this rate, it won't really take all that long for Windows Phone to catch up with the top two mobile platforms in terms of sheer number of apps. Then again, we all know that just having a large number of apps doesn't mean anything. The quality of apps matters as well. Thankfully for Windows Phone, it has plenty of those as well.
D
If u really didnt care u should not reply to the post but u still replied that means u care but unable to withstand someone's position and now start hatred/ignorance comments.
l
no one cares where youre from or if youre proud to come from there
t
Happy owner of the Lumia 800, i must say that apps are interesting and of quality, X box live games, and you can test all apps, no need to pay before testing as with apple! WP have the right approach. no need to have 30 000 sudoku apps like the I pho...
ADVERTISEMENTS