A new and yet unannounced WinMo smartphone by Samsung has leaked on the website of Italian carrier TIM. The Samsung C6620 is only 11.9mm thick and has a full QWERTY keyboard. Beside the tri-band GSM support, it also packs UMTS with HSDPA and has a landscape QVGA display.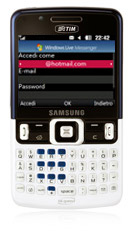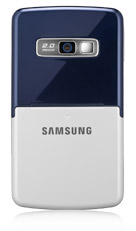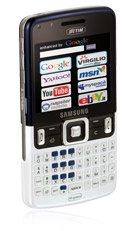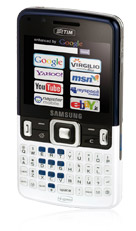 Samsung C6620
All that being said, the Windoes Mobile 6.1 powered Samsung C6620 is still a lower midrange phone. As such it's explainable why the C6620 doesn't have GPS or Wi-Fi connectivity. It also sports only a 2 megapixel camera.
Unfortunately, we don't have any larger photos at this moment, but even those smaller ones tell the full story.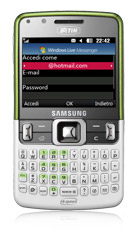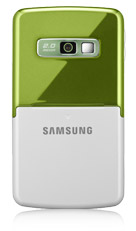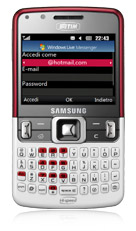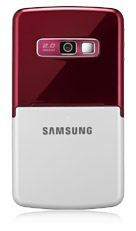 Samsung C6620
The Samsung C6620 is still not available, but when it starts selling, it will retail for 199 euro with 1GB microSD memory card on a pre-paid basis.
m
if foolish people are there to buy QVGA then whats the need to update.
H
hi, there u r wrong, sometime business man do go for any color, not all, dont be too pessimistic or updated thought about the current trend, and style...think for the good side, what concern business man its the benefit and price most of the time a...
E
Ha! Why QVGA screen, when Samsung can make. VGA and beyond?
ADVERTISEMENTS