Google Maps now takes you from point A to point B to point C with support for multiple destinations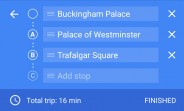 File this one under "wait, this is seriously something that hasn't existed yet?!". File it there and then rejoice, as you should, for Google Maps is finally adding support for multiple destinations in its mobile apps, starting with the Android one.
No, this isn't about stopping somewhere on the way to your one destination - that's a feature that has been available for a while. No, from this point on (or whenever the new functionality reaches you), you are able to add multiple destinations in Google Maps while you plan a trip. And then when you start navigating, after you've reached the first destination Maps will guide you to the next one, and so on.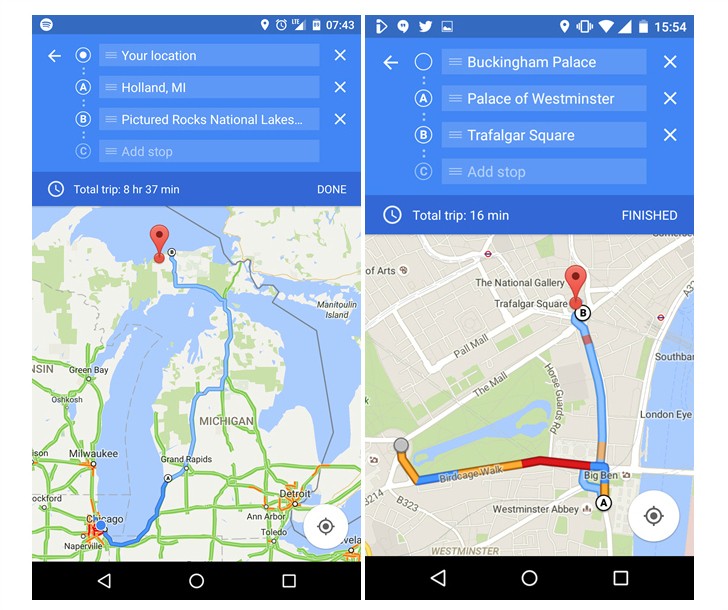 So it's no longer a matter of getting you from point A to point B. Google Maps now takes you from point A to point B to point C to point D, and further if you want to. This should be incredibly useful if you have to visit multiple places in one go and rely on Google Maps for navigation. It's also handy when you want to go to one place but don't like the routes it suggests for you and want to take a different road (as you can add something on that road as point B, and then your final destination as point C, thus forcing Maps to navigate using your preferred route).
As usual with such new feature additions from Google, this is rolling out in phases, so it's not clear exactly when you'll see it. It's also a mystery whether you need a specific version of the Google Maps app for Android to see this, or if it's just a server-side switch. But it is coming, so hurray for that.
?
Apple use google maps, receiving the same updates as android, just with a different UI
E
i was thinking the same thing, although i haven't need it (i can remember once i need the functionality) but it's a nice improvement XD
Google Maps still need improvements, especially when it comes to the sharpness of the maps in some regions (not big cities).