We're definitely on a row today, even by Galaxy S8 leak standard. First a coral blue dye shot, then a size comparison and an impressively extensive list of official accessories and prices. So, once again from the top, we guess - another set of leaked shots of the Samsung Galaxy S8+ has surfaced online.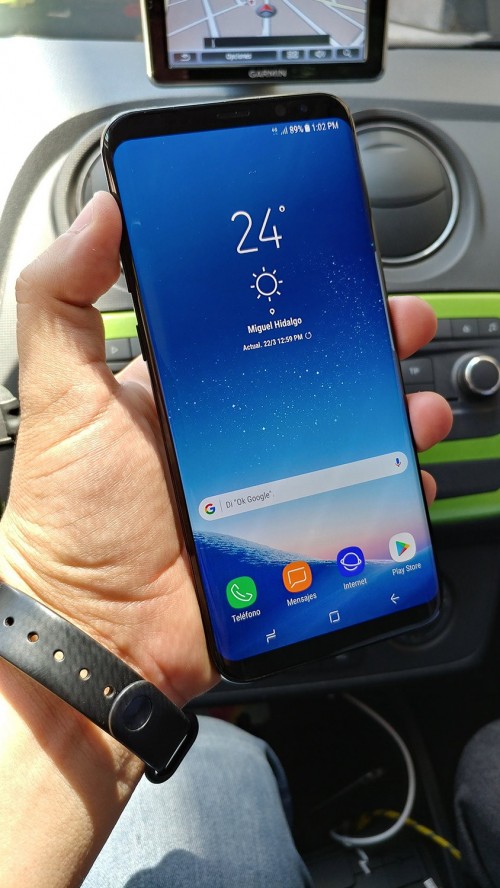 Still, you might want to hold up for a bit, before you continue on your way this time around, as these are probably the most detailed and believable shots of the 6.2-inch plablet to date. The stills come from Mexico, as further proven by the handset's UI language of choice. It looks like someone over at androidmx got early access to a properly functional S8+ unit, which he then proceeded to grab a few stills of.
Not only do we get to marvel at the nearly edge-to-edge curved panel this time around, but there is also a small interface tour to be had. As expected, the SM-G955F sports Samsung's new Grace UX look. This time, it is complete with a trio of on-screen controls - a necessity, since there will be no front-mounted capacitive buttons on the S8.
One of the photos also captures the Advanced Features menu, where we can see some pretty familiar options, like Smart Stay, the Game manager, Antispam filters, one-handed operation and Multi Window. However, it is also interesting to note that one of the menus seems to deal with opening and closing apps with the fingerprint reader. Perhaps we can expect some advanced finger gestures from Samsung this time around.
Another interesting system menu that found its way into the leak is the UI resolution selector. If there was still any doubt about the phone's unusual 18.5:9 aspect ratio, there should be non now, since that is exactly what the listed 2960x1440, 2220x1080 and 1480x720 pixel resolutions work out to.
Last, but not least, there is also a camera interface to explore and lo and behold, even it seems to be working fine on this unit, viewfinder and all. As originally believed, the main shooter is a 12MP unit, while the front captures at 8MP. Sadly, there is no mention of autofocus on the front camera on this screen - unfortunate, since that has been a rumor for some time now.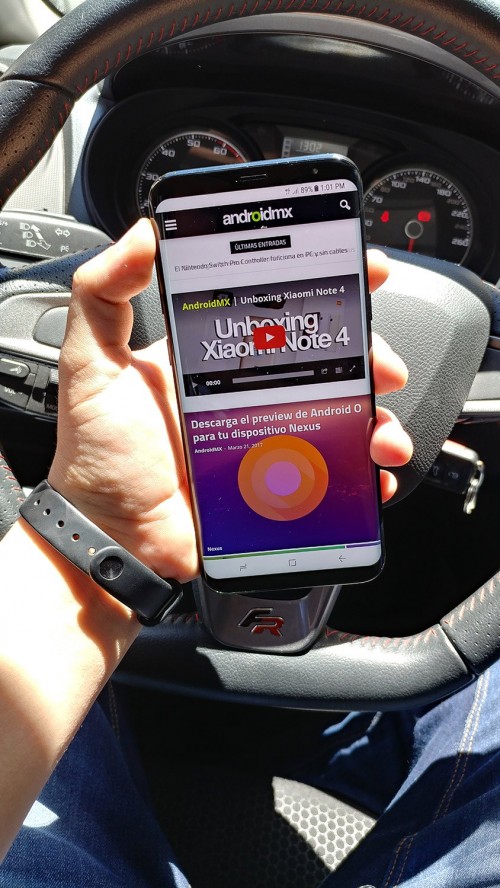 Be sure to check out the photos for yourselves and if you catch something we missed, leave us a comment.
?
are you dumb? is there any smartphone in the world that can last at least 1 week (except for the phone that u don't use and leave it on only)??!!
r
Fabulous! can't wait to have this one.
ADVERTISEMENTS