IDC analysts released their projections and expectations for the smartphone market in the next 5 years, and it looks promising. According to the company, the smartphone market will keep growing with steady temps following economic and technological growth.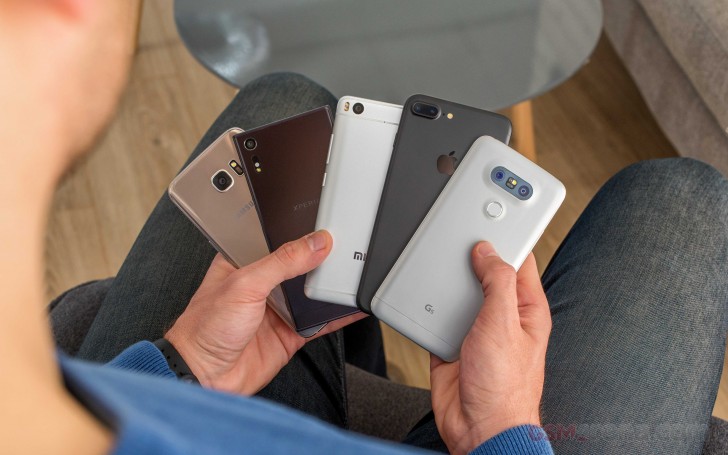 IDC projects that in 2017 a total of 1.517 billion smartphones will be shipped, with the number growing to 1.745 billion in 2021. The momentum will grow in 2018 due to improving economic conditions in many emerging markets. In a year and a half, we will also have a full circle of iPhone 8 shipments.

Samsung threw all it has in building the Galaxy S8 to prove everyone the Galaxy Note7 troubles were just a one-time thing. As we told you, the company is doing great with the new flagship selling twice as fast as the Galaxy S7.
Apple will also add a push to the market. IDC calls the expected keynote in September "one of Apple's biggest announcements ever". All in all, the high-end market will hold its place because consumers will keep buying the best phones to stay in touch with the latest tech.
The display looks like it could be the next battlefield for the smartphone over the next couple years. We have seen both Samsung and LG opt for new borderless 18:9 displays and Apple could be set to join the party later this year.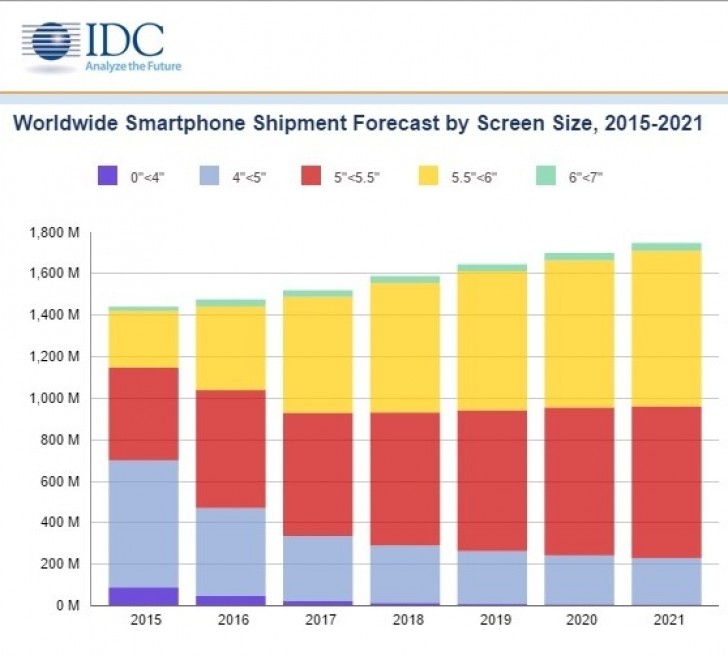 According to a graph by the IDC, phones with 5.5" to 6" displays will have the biggest market share in 2021, because of this trend.
IDC also added predictions about the OS market. The company expects Android and iOS to keep their positions without any tectonic shifts happening in the next 5 years. Google's OS will have slightly more than 85% market share with Apple in second with less than 15%. Interestingly enough, IDC does not take into account appearance of any new smartphone OS in the next five years.
t
what i want with windows mobile os is installing apps/games directly to your sd without touching any internal storage. what i do not like with android is even if you will install/transfer your apps/games to your sd still eats your internal storage. o...
n
Except for the fact that Microsoft thought because it made Operating System for PC and Laptops it could easily do the same with phones and treating Nokia staff the same The Lumia 950 is a great phone except Windows 10 simply was unready and n...
?
Switch to android. If you use it carefully it won't get virus or malware.