Dell's also joined the Windows Phone 7 party today with the announcement of Dell Venue Pro. It's a portrait slider with full QWERTY keyboard and 4.1-inch AMOLED touchscreen.
Dell Venue Pro was previously rumored as Lightning. Despite its official status we still don't know all specifications beside the obvious - 4.1" capacitive AMOLED touchscreen with Gorilla Glass, a 1GHz Snapdragon processor, 8GB internal memory and 5 megapixel camera with LED flash and 720p video recording.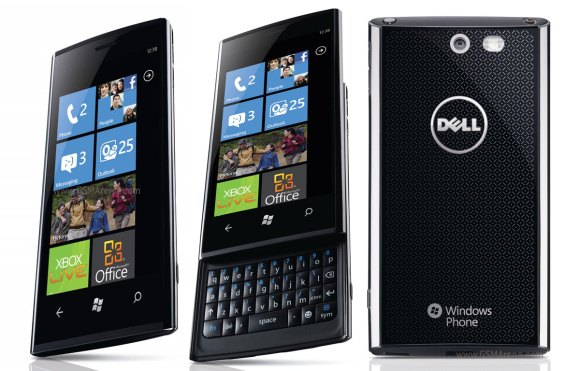 Dell Venue Pro
The rest of the specs are still unclear, but we think it's more than enough to deserve your interest.
Dell Venue Pro will be T-Mobile exclusive into the USA, but in Europe you will be able to find it from various carriers and retailers. As usual the Venue Pro will be released for the holiday season, while the pricing, plans and specific availability are yet to be announced.
p
The phone looks good. I am suspecting the keyboard is as narrow as the nokia E71, E72 or E5 which is a disadvantage unless one still has a good eyesight. Wonder why most manufacturers are satisfied with production of narrow portrait keyboard. Those g...
M
Laying all jokes aside, if you are a current TMOUSA HD2 owner, you will be better off installing Tech1's WP7 MultiMedia Super ROM on to your current version HD2. The reason being, I have not seen NOTHING yet in that WP7 video by Microsoft that you ca...
n
I like the name lightning better than venue pro. But other than that, I like everything else... I've been waiting for this phone to get official since it was first leaked.
ADVERTISEMENTS