Microsoft has announced it is finished working on the Windows Phone 7 Mango update and it has been released to manufacturing (RTM). Mango is coming this fall on all the available phones and will be pre-installed on the new ones.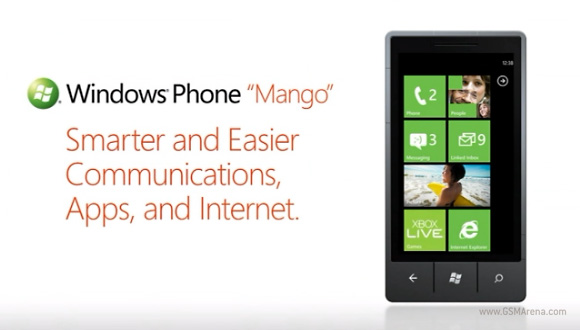 Windows Phone 7 Mango update is the next evolutionary step for the Microsoft's mobile OS. It will bring a mobile version of Internet Explorer 9 with rich HTML5 support, new Conversation View for emails, Threads view combining all SMS/MMS, IMs and Facebook chats, Multitasking support, performance improvements and more.
The update will become available this fall to all WP7 smartphones out there (except the jailbroken ones or the ones that have previous updates installed via unofficial channels). Also, from this fall any new WP7 devices will be sold with Mango pre-installed out of the box.
?
"Linux is based on Unix and never Windows, probably Windows is based on Linux and not the other way around, unless somebody just doesn't know the facts and kept making up things which aren't true :)" Well as the current incarnations of...
A
nothing to say Omnia 7 is awesome.. very fast comparing with my IP4 and Nexus S .. no bugs ..
?
I agree with you completely 'Lesportycoq' - i too have a Omnia 7 phone and I haven't had a single thing go wrong... My HTC Desire HD couldn't be fixed (the engineers didn't know what went wrong!) and My iPhone 4 also had major performance issues... I...
ADVERTISEMENTS