While Nokia and Microsoft are yet to roll out the GDR3 update with Lumia Black customizations, the rumor mill is already looking ahead for the next year's WP 8.1 Blue release.
The WP 8.1 Blue has been in the rumorland for a while and all reports so far suggest it will finally bring notification center, better multi-tasking and a Siri-like Cortana voice assistant. The WP 8.1 is expected to be announced at the upcoming MWC in Barcelona early next year.
The famous @evleaks tipster struck again today with another juicy rumor - the upcoming WP 8.1 Blue will debut on two Lumia devices codenamed Goldfinger and Moneypenny. There are no specifications of either of those provided just yet, but it is believed the Goldfinger will be the flagship model with the Nokia's long developed "3D Touch" technology.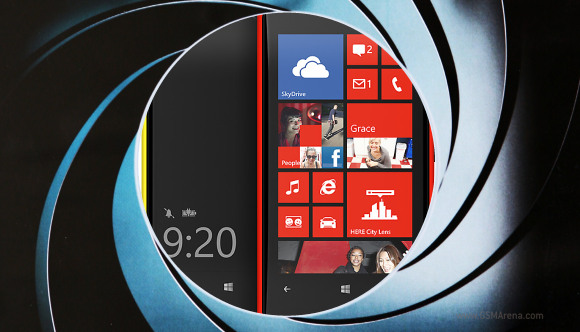 The 3D Touch is something similar to Galaxy S4's Air Gestures, but it will be much more advanced. Different dedicated hardware sensor will track and recognize your hand movements for advanced gesture controls.
Will that be enough to finally make the smartphone game the three horse-race Elop was talking about when Nokia switched to WP? Only time will tell, we guess.
N
Yes, they bought for 7.2 billion, but now MS can start making their own phones just like Apple and design them around their OS. Given history of MS vs Apple, I'd say start selling your Apple stock!
g
Oh yes there will be more windows phone *evil grin* cant wait to see wp competing with android.
t
like kinect but on a phone?