There have been sings that the Galaxy S5 was not living up to expectations since July – analysts reported that the 2014 flagship sold 2 million units less in May compared to the Galaxy S4 for the same period after its launch. Weak quarterly results confirmed that there's trouble brewing.
A Wall Street Journal article claims to know the reason – Galaxy S5 sales never picked up. In fact, 2013 model reportedly sold 4 million units more than its replacement for the same period. This caused the company to miss sales estimates as Samsung was predicting a 20% jump for the new model. Now all the extra production is laying in warehouses.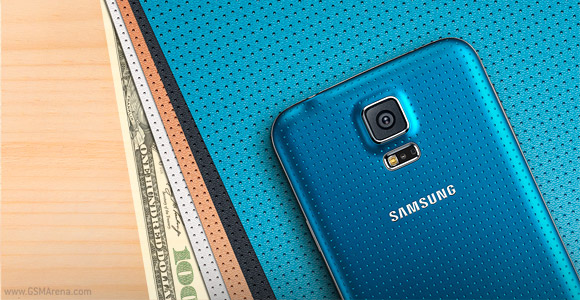 Samsung did well in the US, but that's the only country where sales increased. In China Samsung reportedly experienced a sharp 50% drop compared to last year's flagship.
Recovery plans are already in motion. The company revealed it will put out fewer new models next year (25% to 30%). There may be a shake-up in leadership too, the mobile chief position may be transferred from JK Shin to BK Yoon, who currently runs the TV and Home appliances.
G
Who wants a phone with a back that looks like a band aid? And useless features that nobody ever uses like a heart rate scanner or group play or Samsung Hub or whatever else there is. Yet they leave out features like FM radio and Stereo speakers which...
?
Where'd you get those numbers? Last article I read: Note 4 manufacturing costs $260 approx and sells at $749 (32gb) off contract tmobile Iphone 6+ costs approx $210 to $260(various storage sizes) and sells at $749 (16gb) and $849 (64gb) ...
?
Samsung should focus to stay on own superiority of hardware .Apple sales $199 phone in $999 in the market but Samsung sales $255 phone $655 in retail. Just improve design more stylish .