Apple has been selling iPhone with a 16GB starting base for the past several years. And of course, with no expandable storage available, users have had no choice but to be forced to pay a $100 premium for the 64GB (or 32GB storage with the iPhone 5 models) to be reasonably spaced for all their content.
While there have been rumors regarding Apple raising the base storage amount, there is a new report indirectly confirming that Apple will indeed raise the base storage to 32GB with the new iPhone 7 models incoming this September.
According to a person familiar with Apple's iPhone plans (WSJ didn't give any more information about the person in question) Apple will in fact, make the iPhone 7 with 32GB of internal storage. It is also said that the larger 5.5 inch version of the new iPhone will feature a dual sensor camera which will be used for post editing the depth of field and improved photo quality. While the standard 4.7 inch iPhone 7 will not be getting the same dual lens setup, it will still get an improved camera sensor.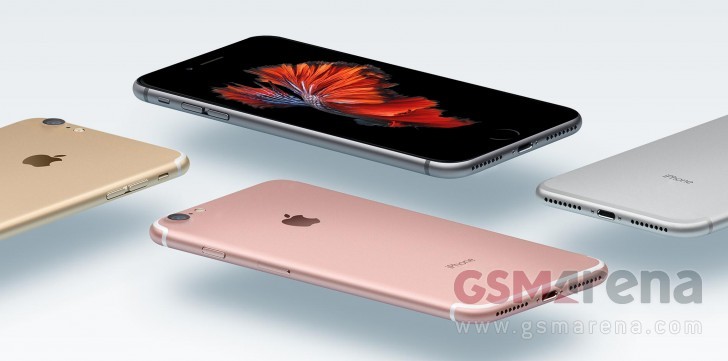 iPhone 7 renders
There are also speculations about two different storage ranges between the standard 4.7 inch models and 5.5 inch Plus models. It is said that the standard models will be structured as follows: 32GB/64GB/256GB and the Plus models will be available in 32GB/128GB/256GB storage configurations with only the storage amount being the differing factors.
As well, the WSJ reports that the iPhone 7 will not sport a headphone jack, contradicting reports of alleged iPhone 7 parts which were leaked to the internet.
There have also been rumored price hikes which could very well explain the increased storage options.
The WSJ says that once June rolls around, it's about the worst time to buy an iPhone, urging Apple fans to wait until the next model comes out.
D
"32GB base storage" Didn't they say that about the iPhone 6s?
D
Nice to see 2 9gaggers here.!! "Captain flies away"
ADVERTISEMENTS