A few months after confirming that they will be hopping on the mobile payments bandwagon, Xiaomi has officially announced Mi Pay. The announcement was made by the Chinese company's CEO Lei Jun.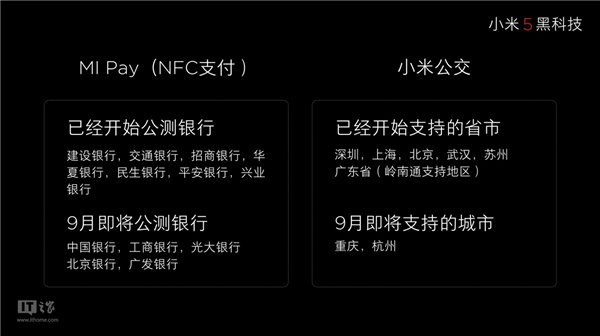 In-line with rumors, Mi Pay is a Near Field Communication (NFC)-based mobile payments solution, just like Apple Pay. Xiaomi's Mi 5 smartphone currently supports NFC, so it should get the service soon.
As for banks that support the service, the list currently includes China Construction Bank, Bank of Communications, China Merchants Bank, Huaxia Bank, Minsheng Bank, Ping An Bank, and Industrial Bank. Other banks - including Bank of China, Industrial and Commercial Bank, China Everbright Bank, Beijing Bank, and Guangdong Development Bank - will be added to the list next month.
D
will not make big difference cause xiaomi has very small userbase
Well, this might be a big hit for China (AFAIK AndroidPay may not, and currently does not work there, only ApplePay??), but i don't get why all these companies come up with their own 'Pay' system. Sure, money's good, but i don't want to have 3 apps t...
?
better trust xiaomi then apple or google