Xiaomi has announced a permanent price drop on the Mi 5. The 32GB model of the phone, which is the only SKU available in India, was previously priced at INR 24,999 ($372) and will henceforth be available for INR 22,999 ($342).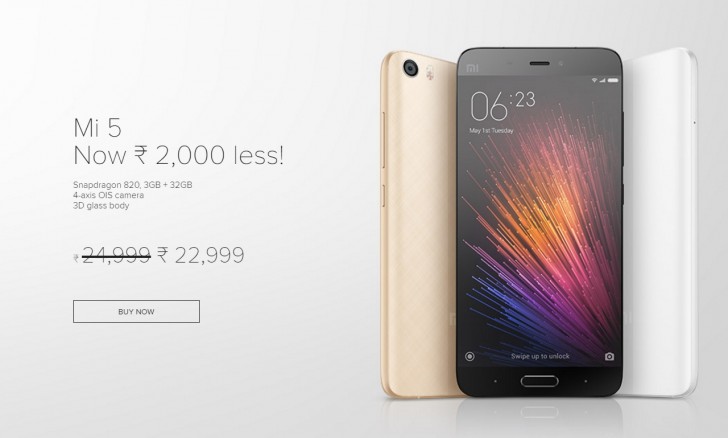 The Mi 5 went on sale in India back in April. The company only ever launched the standard model in India, that has 32GB of storage and a slightly underclocked version of the Snapdragon 820 but it's still one of the best performing phones in its price range.
The Mi 5 was already good value at its original price and the price drop should make it an even more attractive package.
P
Xiaomi in India is known for is good pricing but definately Xiaomi has missed their opportunity this time by hiking the price 0f mi5 as comapred to its predecesor mi4, which was priced at 14k . The successor,even its base model is priced at 22,999. M...
?
Do u think its gonna be launched in September
n
lol are you kidding ? see the reviews on amazon for both the phones. I personally used both and MI5 is nothing in comparison to OnePlus 3.