Xiaomi phones are finally arriving to South Korean carriers. The first device is the Redmi Note 5 and it will appear in both SK Telecom and KT shops. This is the third Xiaomi smartphone available in the country after the Mi A1 and the Mi Mix, all of them also available with the retailer G-mobi.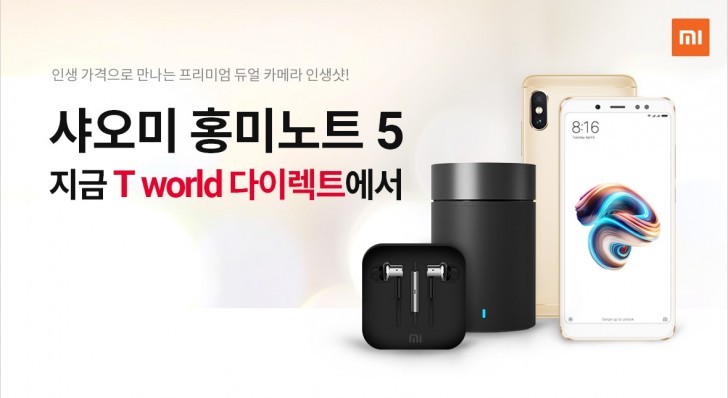 The Xiaomi Redmi Note 5 arrives with a tall 5.99" screen and Snapdragon 636. The chipset is coupled with 4 GB RAM and 64 GB storage. The 13 MP selfie camera and the Android Oreo out of the box reveal this is the AI Dual Camera variant and not the Redmi Note 5 Pro version.
The phone will cost around KRW299,000 ($265) with carriers and retailers, but SK Telecom, for example, offers it as low as KRW69,000 ($60/€50), if you are willing to sign a contract. There are some gifts like Mi In-Ear headphones and Mi Pocket Speaker 2.
L
Korean perception of chinese phone is that its very low quality. They rather spend on Apple devices.
Y
And historically South Korea has been a graveyard for foreign technological brands. Google doesn't dominate web searches there, it's naver. HTC came and went briefly for 2 years, 2010-2012. Nokia entered and reentered at least 3 times, despite h...
?
Not everyone like second hand phones. Besides, redmi note 5 looks better than s6 and s7.