Today the recently unveiled Xiaomi Mi 4 went on sale in China for the first time. Given its specs and low price tag, you'd expect it to do well. Maybe not this well, though.
Xiaomi is proudly announcing that it sold out its entire first batch of Mi 4 smartphones in exactly 37 seconds. That's obviously incredible performance, but the Chinese company has strangely left out the most important detail: how many units were part of this particular batch.
If that number is, say, below 10,000, then the aforementioned sales achievement is certainly less impressive.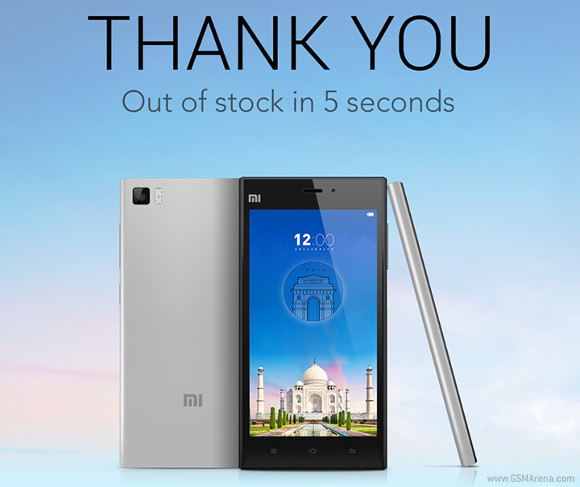 The situation is similar in India, where today the second flash sale for the Xiaomi Mi 3 was held. This is the Mi 4's predecessor, but it's still a decent performer with nice specs, so understandably it sold like hot cakes too - since its successor is going to be China-only for a while.
The Mi 3 went out of stock at Flipkart, Xiaomi's exclusive retail partner in India, in a whopping five seconds. This is a much shorter time than the 39 minutes the company took to sell its previous batch last week. So the Mi 3 may be more and more sought-after in the subcontinent.
On the other hand, Xiaomi is staying mum on how big the batch was in this case too. And some rumors recently claimed that it only had around 10,000 units on sale last week, so maybe it was the same this time around.
?
Flipkart suck big time.....
?
they might be creating extra buzz but its a marketing technique... flipkart is really selling the phones! hell! i got one in the 19th august sale! so u have to be lucky! dont blame it on the companies but on ur luck
D
THis people are creating buzz In the market by creating short supply , they are actually not selling the phones , so we have to stop registering this phone on flipkart ,,, go for MOTOG now its available at 12k nly .... this flipkart and Chinese peop...