If you have ever poked around online for Xiaomi tech, then you surely know that the Chinese OEM always had a "take a jab at everything and see what sticks" attitude to the market. Routers, TVs, smart home gear, even a drone and most-recently the Mi Notebook Air laptop, you name it and Xiaomi likely has it in its portfolio. And when you boast ambitions to play in the big leagues, you really can't afford to lack behind on a tech craze, which VR has been emerging as for a few years now.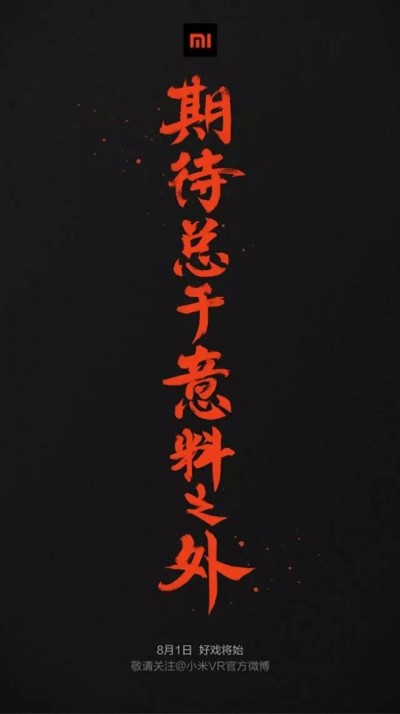 New teaser images spotted on the company's official Weibo page now hint that Xiaomi might try its hand at a VR headset. Apparently it has been in the works for some time as well, since industry sources have also suggested a release date of August 1, which is only a short weekend away and this is practically the first time we have heard about the gadget.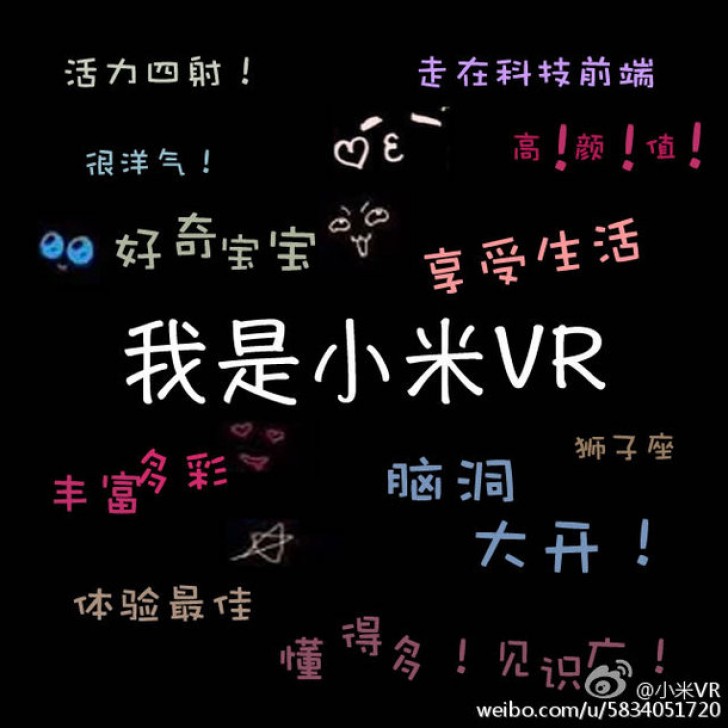 As for the images in question, they mostly feature writing in Chinese, that we can't exactly make out in full. However, there are clear mentions of both VR and the August 1 date present as well. Going by the small lifestyle picture of the alleged device, it appears to be quite similar to Samsung's Gear VR in terms of design. This, along with the apparent lack of cables coming out of the unit likely means that Xiaomi has gone with a smartphone-powered approach as well.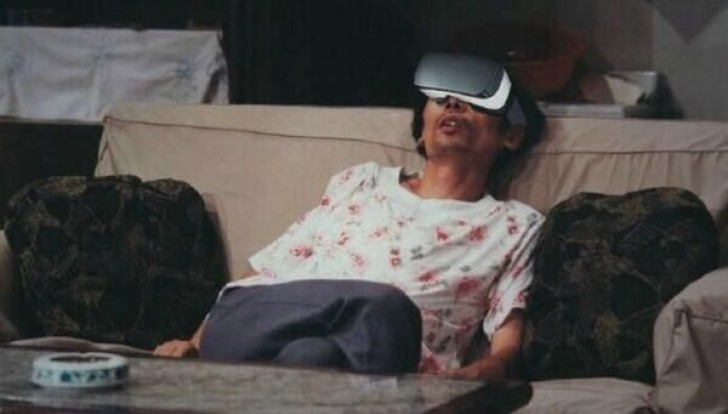 Overall, it is slightly odd that we are hearing about this VR headset only now, but Xiaomi is no stranger to surprise announcements. Plus, a dedicated Xiaomi VR account (@XiaomiVR) was found on Weibo as well, which offers some extra proof. Also, this fits nicely with rumors of an ongoing effort on the company's part to launch a rich suite of VR software and experiences, alongside the hardware, probably under the XiaomiVR title as an extra incentive for prospective buyers.

Thanks for the tip Vijay
?
what should be photo shopped instead is the caption "too much alcohol
?
There are lots of generic VR headsets available with cheaper price compatible to iOS and Android devices.
l
i wonder what the guy is watching. he looks sick!
ADVERTISEMENTS