Xiaomi debuts at #7 in Fortune's Future 50 list of companies with greatest growth potential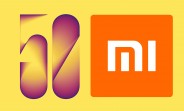 Fortune has published the third edition of its Future 50 list, which features smartphone maker Xiaomi at #7. This list is a partnership between Fortune and management consulting firm BCG and highlights the companies with the strongest long-term growth potential.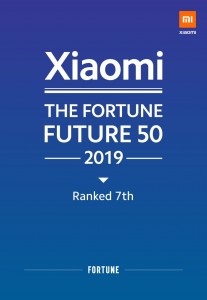 Xiaomi debuts at #7 in Fortune's Future 50 list
Xiaomi's first phone came out in 2011. Since then the company has grown considerably. According to Fortune's numbers, it has nearly 17,000 employees and over the last 12 months it saw a revenue of $27.9 billion and a profit of $1.6 billion.
While close to half of the companies on the Future 50 list are in the technology or communication sector, Xiaomi is the only smartphone maker in the Top 10. The closest competitor is Alphabet in #18, though we doubt Pixel phones make up a large portion of the company's earnings.
1. Workday
2. Square
3. ServiceNow
4. Contemporary Amperex Technology
5. Spotify
6. Atlassian
7. Xiaomi
8. Ctrip.com
9. Salesforce
10. Vertex Pharmaceuticals
BOE, an up and coming display supplier for smartphones, is in #34. Other interesting companies on the list are Spotify (#5), Nvidia (#26) and Tesla (#48). Here's the full list. You can also read more about how Fortune and BCG scored each company.
Long story short, the scoring system focuses on the long-term viability of the business, rather than its ability to score short-term gains. Half of the score comes from the company's potential and the other half is an estimate on its capacity to deliver on that potential.
?
That would be sooooooo awesome!!!!!!
s
it is not to confuse customers. they are copying samsung's sales strategies with most of its products- flood the market with different models to basically smother the competition to death. sony was the tv king, then samsung came and used this strateg...
?
One day, Xiaomi will be bigger than Samsung.