Flipkart has just revealed that it will have exclusivity on the Xiaomi 'Desh Ka Smartphone' in India. Translated from Hindi, Desh ka Smartphone literally means 'the country's smartphone' or the 'phone that belongs to the country'. Even so, the phone remains mostly a mystery.
The landing page for the phone puts a heavy emphasis on battery life and multitaksing. There have been some speculations that this is actually the Redmi 5A. Currently, only the older Redmi 4A is on sale in India for INR 6,000, but that phone is a year old now.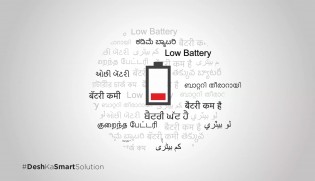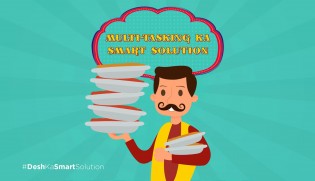 Xiaomi Desh Ka teaser images highlight battery life and multitasking
The Redmi 5A does have decent battery life with its 3,000mAh battery though Snapdragon 425 doesn't exactly scream "multitasking". Anyway, the 5A also has a 5" 720p screen, a 13MP camera and currently runs Android 7.1 Nougat (MIUI 9).
The unveiling of the Desh Ka Smartphone – whatever it turns out to be – will be in two days on November 30. Meanwhile, Xiaomi India is busy pushing out promo videos like the ones below:
S
It is not about language war or something here. I mean to say Xiaomi's promotion should be in English to appeal everyone in this diversified nation. P.s: if you claiming Hindi as National Language.. You kid need to know it wont unite this count...
D
Who say hindi is India's national language???. Just google it bro