Xiaomi launches Mi Sports Bluetooth Headset: IPx4-rated, 7h battery life
Xiaomi has launched a sports Bluetooth headset with the no-nonsense name Mi Sports Bluetooth Headset. A classic in-ear design, the earbuds come with a loop to help them hold on to your earlobes. The left and right part are connected with a wire, so if you do lose them, they're going down together.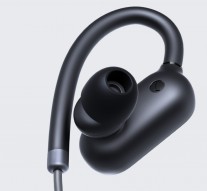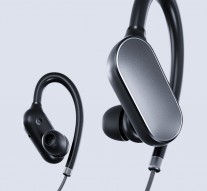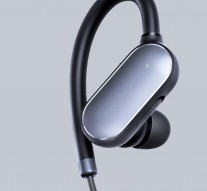 Xiaomi Mi Sports Bluetooth Headset
While the earbuds may look a bit bulky, they weigh in at 17.8g total, while promising up to 7-hour battery life out of the 110mAh battery. Connection to a smartphone takes place over Bluetoth 4.1, and the headset can be paired to 2 devices simultaneously.
The Mi Sports Bluetooth Headset carries an IPx4 rating, meanings its splash resistant. It also boasts operating temperatures in the range of -20°C to 70°C, though if the temperature in your years is in one of these extremes, the headset's operation will be the least of your worries.
The Mi Sports Bluetooth Headset is priced at CNY 149 ($22) and will be available for purchase in China starting on November 11.
A
The price is pretty good and the features look decent enough but I'm not sure if it is worth buying
p
My MI sports bluetooth work only 3 weeks..if you want bluetooth headphone for running (about 2 hours every day), MI sports its not for u
D
Yeahh i agreed with you,the price is really good ,i try on the xiaomi dealer ,i admit it the sound is also good,but for me we pay a little more for sony ,for it quality and durability,i have a mdr xb450 and a sport series walkman,get a warranty for ...