Over a couple of months after announcing the 60-inch 4K Mi TV 3, Xiaomi is launching a 70-inch variant of the smart TV. As with the former, the new model is also expected to be only available for purchase in China.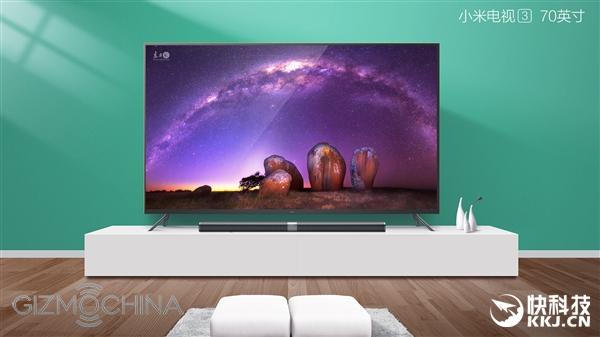 The 70-inch variant is powered by an MStar 6A928 chipset with a quad-core Cortex-A17 CPU and Mali-T760 GPU, and sports an ultra-sharp 4K display. Internal memory is 2GB, but can be expanded up to 8GB. The TV is also said to feature Wi-Fi 802.11ac and Bluetooth 4.1 connectivity options.
As for the price, it will set you back RMB 9,999, which translates into $1,540 at current exchange rates. For comparison, the 60-inch variant is priced at RMB 4,999.
D
Lol. It seems your english sucks too
?
internal only 2gb forget all heavy games and it will lag
?
Looks amazing and I like the price tag as for a massive tv like that.