Barely hours ago we told you about a future Xiaomi phablet, which after an online poll the company decided to name Xiaomi Max. Meanwhile a couple of photos have surfaced, and they seem to be coming straight from the production line.
The shots depict the device's front panel and it's nothing short of colossal. If we're still going to call it a phone, that is - as tablets go it's tiny.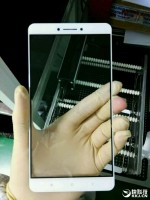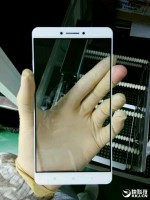 Alleged Xia0mi Max front panel
Compact side bezels, capacitive keys on the chin, earpiece and sensor array - the panel looks very much in line with Xiaomi's design language. Unlike the current flagship Mi 5, though, there's no hardware home button with a fingerprint reader. Fret not though, as the sources say that such a sensor will be found on the back like with the Redmi Note 3 and the Mi 4s.
As far as specs go, it's only the Snapdragon 820 that seems to be settled on. Even the resolution of that huge display hasn't been revealed.
Announcement time frame is still unknown obviously, but the source does mention the month of May.
D
Ah! so now when you have run out of counters and convincing stories you resort to attacks against perceived ego issues LOL! That's weak mister, really weak. Ahem are you sure you aren't talking about your own ego there? ;) Your agenda has been b...
B
my jeans are bit on skinner side and the probelm is when i sit ,it feels kinda uneasy
D
Get off your high horse dude you'd have a point if I was hiding my hatred for such devices, I don't care if you believe me I'm not trying to convince you to nor am I trying to discourage others from buying what they want with their money, but I am en...
ADVERTISEMENT