Has it really been 8 years? Xiaomi was founded in 2010 and has become one of the leading smartphone makers since then. To mark the occasion, the company may be preparing a Xiaomi Mi 8 Anniversary edition phone.
This hasn't been confirmed officially, but a few tantalizing images have started circulating on Weibo. There's the giant eight, allegedly a teaser for a Snapdragon 845-powered phone with an under display fingerprint reader and 3D face scanning. The image on the right seems to announce that some lucky fans will win one of 100 Mi 8 phones.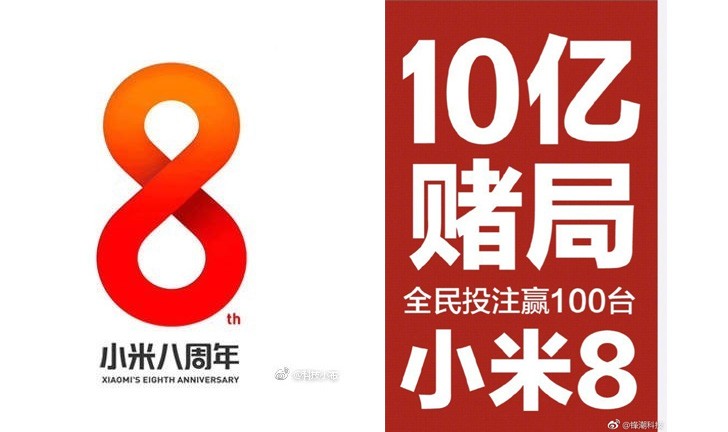 And this (supposedly) will be its retail box: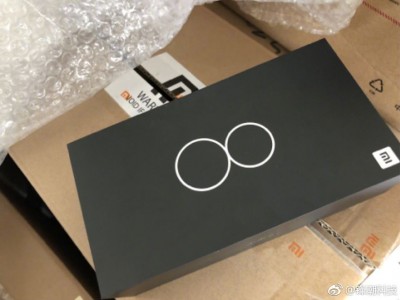 Xiaomi Mi 8 (Mi 7?) Anniversary edition box
In case you've missed it, rumor has it that the Xiaomi Mi 7 will be rebranded Mi 8 to honor Xiaomi's anniversary (8 being a lucky number and all). Or the new name could be limited to the Anniversary edition. It should be unveiled on May 23 and go on pre-order on May 27.
D
Xiaomi definetly has the potential to release something truly awesome with this anniversary phone. Only problem i see, is that it might be too expensive. But if they can produce a sort of ideal iPhone X (No Notch, Some form of Face ID, and maybe brin...
m
I have a Redmi 5 plus, no screen lag, no lag in day to day use or gaming, awesome battery life, camera good enough for day to day use based on price, gotten a few software updates since I've bought it,value for the money I spent if you ask me
E
I bought a Mi Mix 2 with very confidence in Xiaomi. But after 6 month of use I felt I was fouled: great hardware very very poor software. They cannot use the hardware at full potential. They promised very quick update but they grown too much they can...
ADVERTISEMENTS