Remember how the EU has been pushing for standardized chargers for smartphones for years to reduce environmental footprint due to having a separate charger for each new generation device you pick up? Well, the industry seems to have settled on the microUSB 2.0 interface for now, though there's still a huge variation in the output from charger to charger.
However, regardless of whether you plug your phone in a regular computer USB 2.0 port with 500mA output or a beefy 2A dedicated charger, current will still flow into your smartphone and the battery will charge, whether it's in a day or an hour. And seeing as how you probably already have a few of those lying around from previous devices, Xiaomi CEO is considering shipping future smartphones without a charger in the box.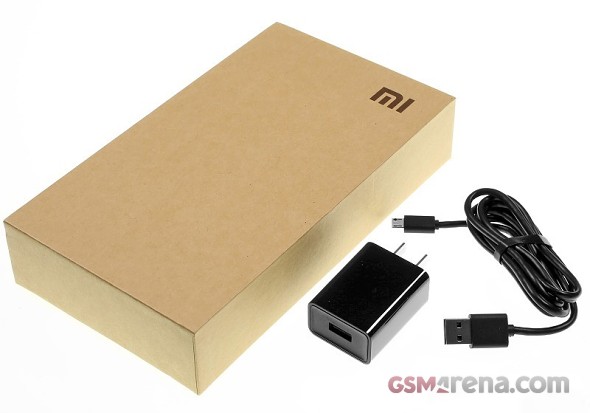 To avoid potential uproar when consumers receive their next Xiaomi device, Lei Jun has asked the big question on Weibo, and is gathering user opinions on the matter. He is taking the environmental standpoint, though some may argue that the company is simply trying to cut costs. With a Xiaomi charger priced at CNY 19.9 or $3.20, and likely costing a tenth of that to manufacture, there's little merit to that claim.
There are practical considerations however, which may lead you to think it makes sense not to have a charger bundled. For example, if you have a smartphone, a tablet, and say, a smartwatch, that means having three separate chargers occupying three power outlets. Or you can grab an aftermarket charger with three USB ports and free the rest of the outlets, and also render three bundled chargers useless. Not to mention the trend towards power strips, which incorporate USB charging ports, with Xiaomi itself offering one with three AC outlets and three USB ports.
On the other hand, with the constant increase in battery capacity, fast charging has become a coveted feature, and it typically requires a special dedicated charger. Omitting it in the retail package and forcing you to use a legacy charger will increase charging times and won't be ideal.
There's obviously a middle ground to be found, and entry-level smartphones could ship without a charger, since they typically come with smaller batteries. On the other hand, power-hungry flagships could come with a fast charger included, as a couple of dollars will make little difference in the overall cost anyway. Adopting a no-charger policy across a company's lineup may be a bit extreme at this point.
Update- xiaomi really removed charges from their retail box of MI 11 on 28 December 2020
I came here after they removed the charger from the box of Mi 11
ADVERTISEMENTS