Xiaomi phones are known for their excellent specs and surprisingly low price and the rumored third generation is no exception. The Xiaomi Mi-3 is not official yet and the announcement will probably wait until Google I/O as the new phone from the young Chinese company is said to launch with MIUI software based on Android 5.0.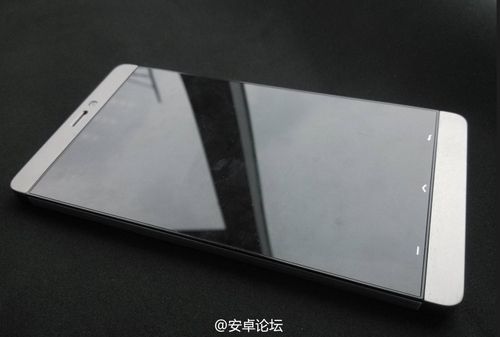 The Xiaomi Mi-3 will reportedly feature a 5" 1080p screen and a Qualcomm Snapdragon 800 chipset. The Krait 400 cores will be clocked at the stunning (and implausible sounding) 2.3GHz. Previous rumors said 4.5" screen and Tegra 4 chipset (quad Cortex-A15 CPU).
Anyway, the upcoming Xiaomi is said to pack a 13MP camera and a massive 3,000mAh battery.
There's no word on pricing yet, but the previous two Xiaomi phones launched at RMB 1,999 or about $310, so there's no reason to expect the Mi-3 to be any different. Again, these are just rumors, we'll have to wait for official info from Xiaomi.
It's a real shame that the company's phones are virtually impossible to buy outside of China. The company has yet to make serious move to the international market.
s
what is the use of selling only in china main land. xiami must come out wth aggressive sales policy through out the world.india is a big market. so for we have not heared any opening of sales office in india.co like zopo has opened sales office in in...
d
xiomi should launch there smart phones in India. please tell me where can I get giomi smart phones in India? please......
S
I bought a Mi2 from China with the help from a China friend when it was launched this year. It has software problems but this is over come by automatic periodic updates (patch programs). The phone is stable now with little hiccups. Apps are easily av...
ADVERTISEMENT