Just yesterday, Xiaomi put out a great offer for the 64GB variant of the Mi4. The handset was available for INR 17,999, down from INR 19,999, or about $31 less. This was part of the company's birthday celebration - marking one year since it entered the India market.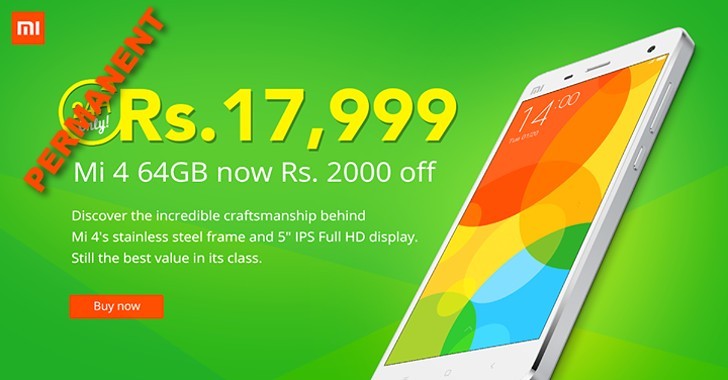 It appears the 24 hour Flipkart sale was a smashing success, so today Xiaomi has decided to extend the deal indefinitely. The 64 GB Mi4 now has a regular price of INR 17,999 or about $280 of Flipkart and we expect other retailers to follow shortly and lower their prices as well. Also, the 32GB Mi4i should go on sale on Flipkart as well, starting July 28. It will retail for just INR 14,999 (about $235) - an even more budget-friendly offer.
Considering its new price tag, the Xiaomi Mi4 surely offers a lot of smartphone for the money. It features a Qualcomm Snapdragon 801 chipset, 3GB of RAM, 5-inch 1080p display, 13MP main camera, and 8MP front-facing unit. For an in-depth analysis of the Mi4, check out our review.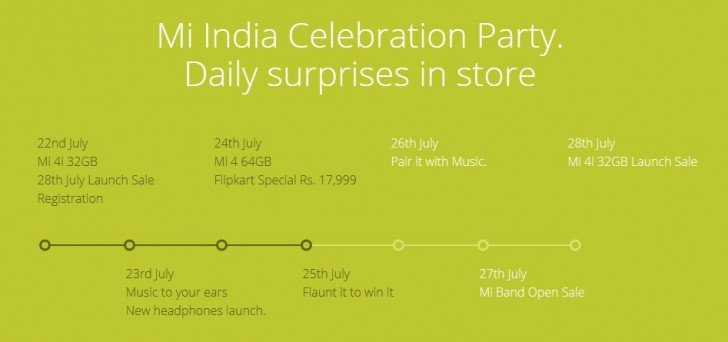 Xiaomi India has promised that more tantalizing promotions will come before July 28, so we will be sure to keep a close eye on things and update you on any good deals. You can also check out the second source link to see what Xiaomi India is up to for yourself.
S
I like this phone very much
N
There no update for lolipop? I want update my phone,I am Xiaomi Mi4 user
G
is dual SIM available ?