Launched back in April this year, the Xiaomi Mi 6 has only been available in a single 6GB RAM option. That, changes now as the company has officially announced a new 4GB RAM model of the flagship device.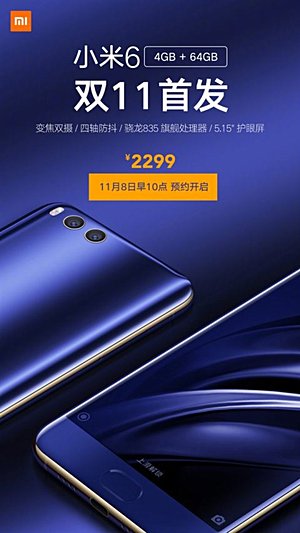 The variant, which comes with 64GB storage, carries a price tag of CNY 2,299, which currently translates into around $350. China will be the first market to get the 4GB model, and it will go on sale starting November 11.
that might be the case right now. back in july there were no warehouses in europe. Even the stores of xiaomi sold them at 600e in portugal. Xiaomi recently opened a warehouse in spain and another eu country. But i went with the oneplus instead becaus...
Actually less if you don' take shipping into account (360 Eur)
That's strange, because in Portugal I can get it just fine at little over 400 Eur in HonorBuy (EU Direct)...