Antutu posted its monthly Top 10 charts, awarding the best-performing flagship and midrange smartphones. The data is collected between December 1 and December 31, and the results are the median between the top 1000 benchmarked units of every model.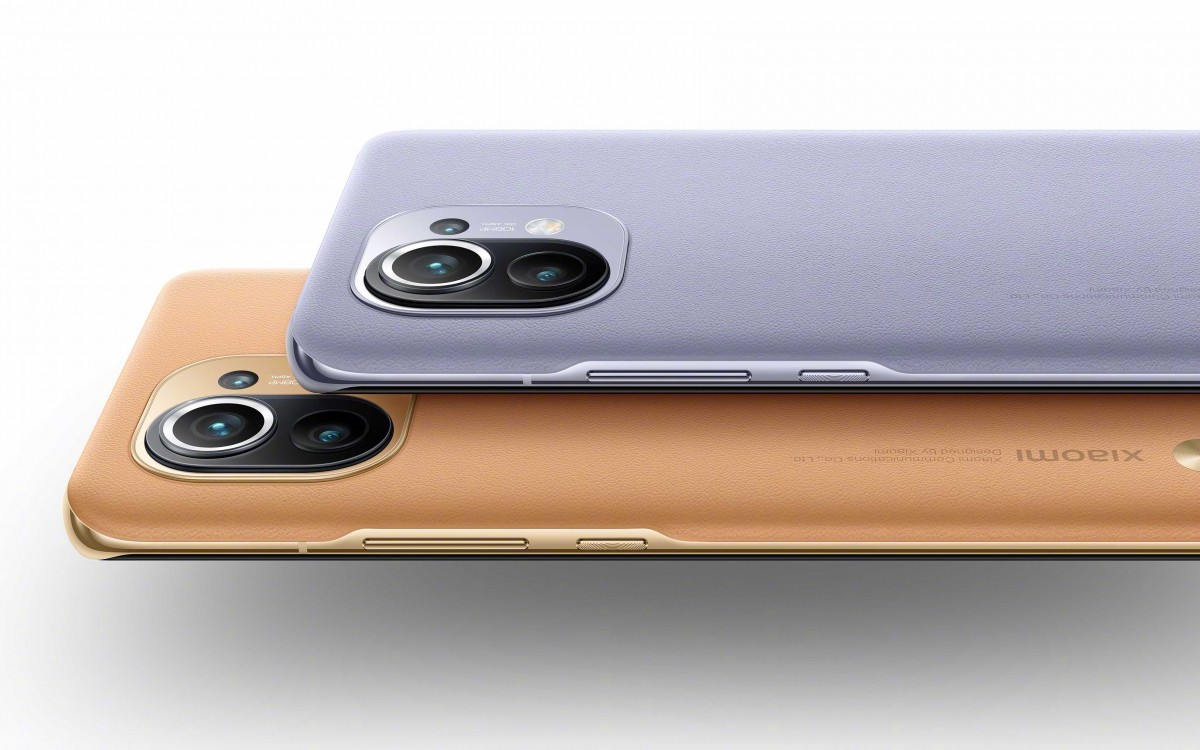 The Xiaomi Mi 11 expectedly topped the chart since it is currently the only phone on the market with the Snapdragon 888 chipset. It is closely followed by the Mate 40 Pro+ and Mate 40 Pro phones by Huawei, powered by the Kirin 9000.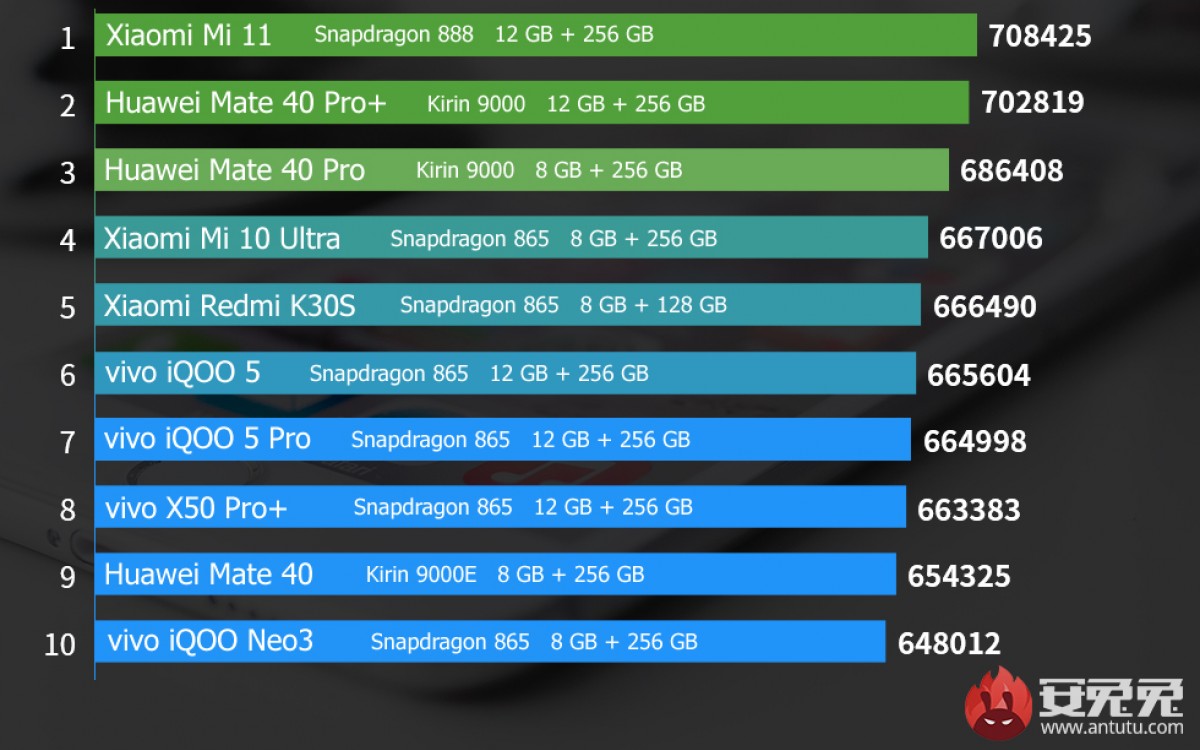 There are no phones with an Exynos platform in the top 10, but that was to be expected as the 2019 flagship wasn't quite as fast as its Snapdragon 865 rival, and even further behind the 865+.
Only three brands have phones on the list - Xiaomi, Huawei, and vivo.
The Top 10 list for midrangers is a bit more diverse at a first glance, but actually, the first eight spots are occupied by Xiaomi and Huawei brands. Oppo manages to get in at ninth, followed by its spin-off Realme and its China-only Q2 Pro 5G.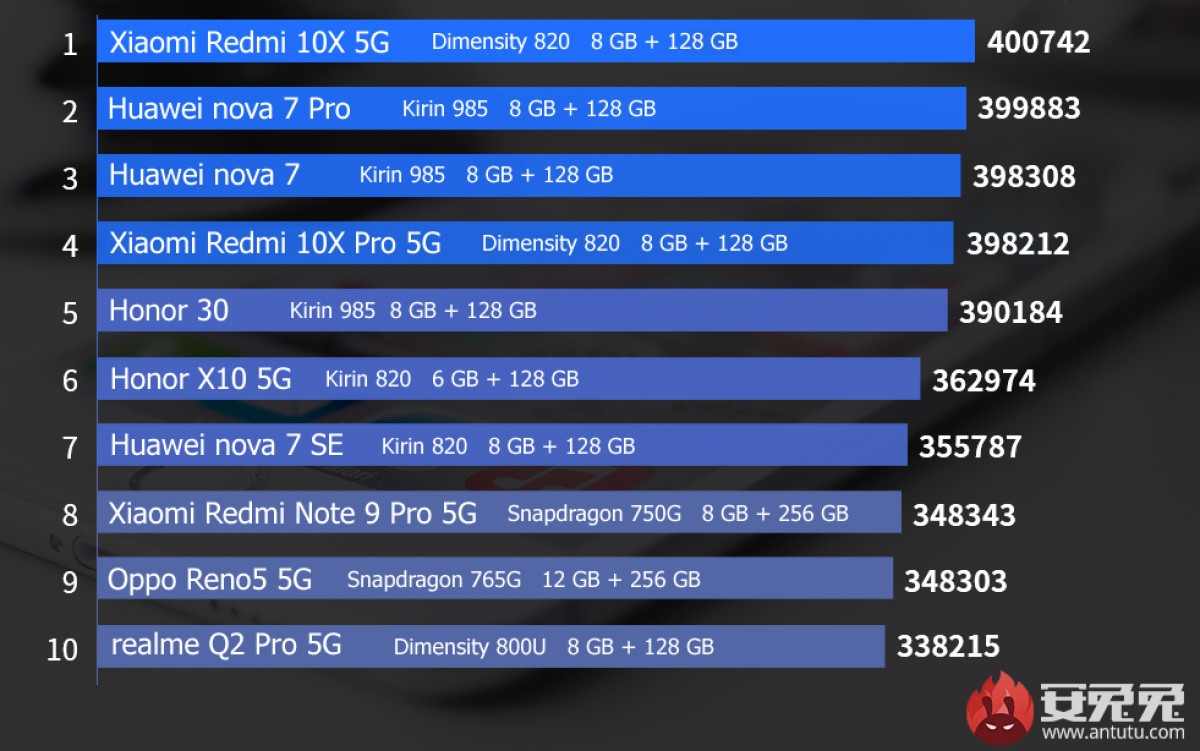 The discrepancy between different chipsets is obvious in this chart - Dimensity 820 and Kirin 985-powered phones dominate, having sizeable advantage over their rivals.
These lists will be shaken up in the upcoming month or two with many new phones in the pipelines, but it is always good to see how phones stack against each other in terms of raw performance.
Source (in Chinese)
J
And.... Xiaomi phone production cost aren't so dissimilar to other Brands, including Apple,....just their customers don't have to fork out enormous mark-ups.
L
Lol, ok Xiaoboy. Xiaomi has been long accused of copying apple from designs to the removal of the charger. That isn't to say they haven't endeavoured into the budget category making subpar phones in that market as well.
ADVERTISEMENTS