Xiaomi Mi 11 Ultra will go global, the company announced at the phone's launch last week. And it's happening tomorrow when pre-orders will open in Malaysia. It will cost MYR4,299 ($1,040) and will have 12GB RAM and 256GB of storage.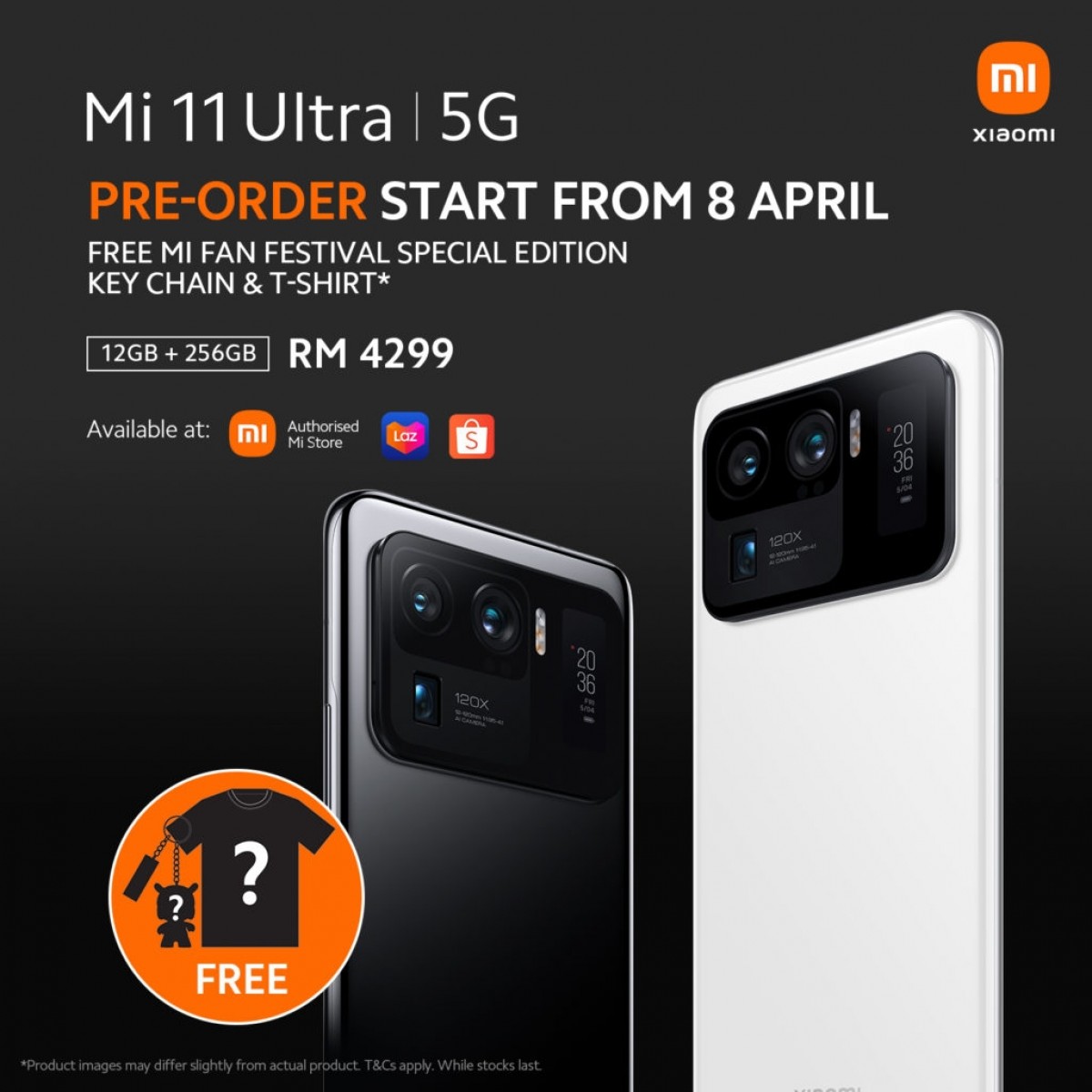 Early birds can get a free t-shirt and a keychain with their purchase. You will be able to reserve the phone at authorized Mi stores around Malaysia, as well as major online retailers Lazada and Shopee.
Meanwhile in China, the company has posted the official teardown video of the Mi 11 Ultra. We already know what's inside, thanks to a previous video, but this one is more official-looking. It showcases the 5,000 mAh battery with 67W fast charging, the NFC coil on top, as well as the three great cameras from up close.
The vapor chamber for cooling the internals is easily reachable behind the top half of the AMOLED screen, while the fingerprint scanner is sitting lonely at the bottom part.
The phone also has some industry firsts on the inside that are not mentioned in the video like the massive 50MP GN2 sensor and the silicon-oxygen anode of the battery that allows for fast charging while keeping a thin body.
K
I would somehow disagree to be honest. Not a fan of Apple but learned how to step back and objectively look at the things. There are definitely cases when Apple is way more useful and not talking only about phones. Anyway thanks to this competition w...
A
If God did come down, he'd choose Android any day of the week!!! It's the OS of choice. Apple already lost the smartphone war same way they lost the PC war.
It's got nothing to with resetting the phone. Xiaomi just locked EDL mode. EDL mode was used to get your device up and running incase one "bricks" their phone. Now, to unbrick your phone, you might have to visit the service c...