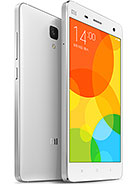 r
used to be No.1 five months ago, just forget this OLD phone. NOW is Meizu MX4, got two units and never been happier.
f
why 16/64 for the old mi4 there a big differen betew internal store now they release the 16 gb only why >:( very bab xiomi you loss me now
f
well we need to wait until they release the 32gb version this is only the firts release wait for the 32gb becasue 16gb is nothing since the only give you around 12 or 10 for you to use the phone
H11412
ca-moon guys, not a single comment?
Total of 188 user reviews and opinions for Xiaomi Mi 4 LTE.