Conclusion
Xiaomi Mi 5s is a great flagship with excellent build quality, performance, battery life, and imaging skills. It makes a few notable upgrades over the Mi 5 predecessor - a metal unibody, a bigger battery, a more power-efficient chipset, and a capable main camera.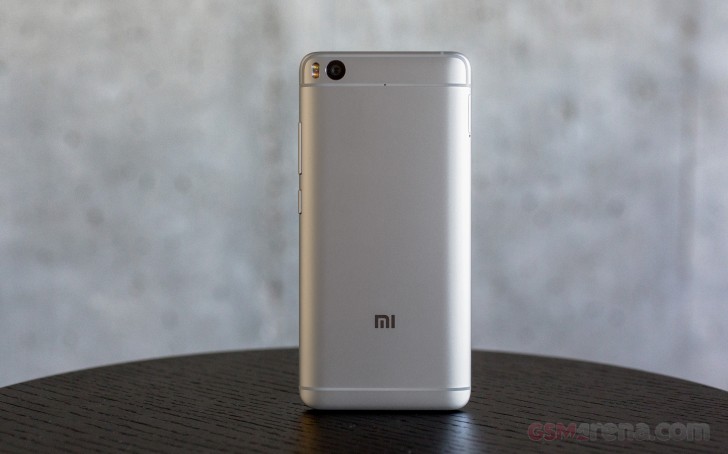 But it also loses a few things over the Mi 5 that many would consider crucial - camera OIS and Gorilla Glass protection. The IR port is gone for good, too. So, is the metal body and the new camera sensor worth sacrificing the screen protection and the benefits of OIS for low-light photography?
There is no easy answer to this. The Mi 5s is indeed superb at design, handling, power, and daylight shots. Its new software image stabilization helps the videos, too, but it's not as good as an OIS solution. But then again, people shoot a lot more in daylight rather than low light and the Mi 5s camera is a huge improvement over the Mi 5 regarding image quality.
Long story short - Xiaomi Mi 5s is a true flagship with top-notch capabilities. And if it weren't for the easily scratchable screen, we'd consider it perfect. It's a worthy purchase due to its great pricing, though the Mi 5 owners should probably skip it and wait for the Mi 6 next year as they won't gain much from the 5s iteration.
Xiaomi Mi 5s key test findings
Build quality is excellent, and we like the metal unibody more than the glass one. The Mi 5s has stunning looks achieved by shape, choice of materials, slim profile, and lightweight body.
The display is great: it offers 650+ nits of brightness, high contrast, and great legibility in direct sunlight. The minimum brightness is superb for night reading, the blacks are deep enough, and the viewing angles are decent. We wish it had a better protection against scratches.
Battery life is very good with an endurance rating of 85h, but a step down from the Mi 5 where it should have been an improvement.
Rich wireless connectivity options, but no FM radio or IR blaster.
MIUI 8 is a clean and light shell on top of Android Marshmallow and offers rich customization options. The new Dual Spaces and Dual apps options are great additions.
The Snapdragon 821 chipset offers stellar performance though there is no improvement from the Mi 5 and its S820 chip. If there is anything to note, it runs cool, and there is no apparent overheating or throttling.
Audio output starts off great, degrades with headphones. The speaker loudness is very good, but the sound quality is barely average.
Camera photos are great, with plenty resolved detail, high dynamic range, and excellent colors and contrast. The new camera produces better shots than the Mi 5 16MP snapper, but lacks optical image stabilization and sometimes that hurts the quality.
The picture on the 4K and Full HD videos is excellent with plenty of detail and high contrast, but the 1080p samples came a bit oversharpened. EIS may cause some stuttering in videos and the stereo audio capturing is of poor quality.
There are lots of options to consider if you are looking for a smartphone like the Mi 5s, but you haven't settled on a particular brand.
The compact flagship class, where the Mi 5s falls under, has been flourishing this year. The LG G5 price, for example, has fallen to the Mi 5s levels, and the G5 will give you a better and higher-res display, a unique modular design, and an additional main camera for wide-angle shots.
LeEco's Le Pro 3 is a good match for the Mi 5s with the same screen resolution, chipset, and a capable camera setup. It's cheaper and offers a bigger screen estate and battery over the Mi 5s, but its availability is quite limited.
You may want to consider the ZUK Z2 Pro, whose price has fallen quite a bit since its release in June. It will give you an AMOLED screen and 6GB of RAM, powered by a Snapdragon 820 chipset and a 3,000mAh battery. The ZUK isn't among the most popular brands out there, but its unique glass design and launcher may fit you well.
Samsung Galaxy S6 and S6 edge cost the same as the 64GB and 128GB Mi 5s respectively. Both offer higher-res AMOLED screens, very capable chipsets, and great 16MP main camera with OIS. The S6 edge has a superior design and you may want to give those two a try.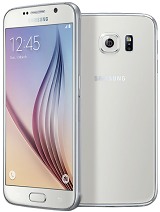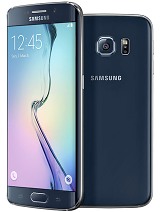 Samsung Galaxy S6 • Samsung Galaxy S6 edge
There are two very intriguing 5.2" devices cheaper than the Mi 5s, yet equally intriguing - LG Nexus 5X and Samsung Galaxy A5 (2016). Both are powered by lesser chips, but offer great designs and user experiences. The Nexus, as usual, focuses on pure Android OS and fast updates, while the Galaxy A5 has a punchy Super AMOLED screen and OIS main camera.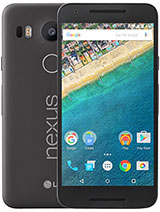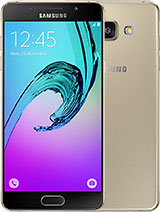 LG Nexus 5X • Samsung Galaxy A5 (2016)
Finally, there is always the old Mi 5, which has a glass back, a higher-res camera with OIS, and a better battery endurance. And you get these for less cash.
Instead on a high note, we'll end this review expressing our mixed feelings. The Xiaomi Mi 5s is easily likable and ticks all the right checkboxes for a flagship phone. The thing is that we already had that with the Mi 5 and the Mi 5s is an odd successor - it's not necessarily better than the Mi 5, it's just different. As such, it will surely appeal to new users, but it isn't likely to draw those who are looking to upgrade from the Mi 5. And we guess the company is alright with that and we can't blame them. If you are among the brand's fans, just make sure you approach the Xiaomi Mi5s with the right set of expectations.
Special thanks to HonorBuy for providing the review unit.