Wrapping it up
If you ever wanted a Redmi Note 4 with the Mi 6 camera - that's the Mi 5X. It's really that simple, and the best part - the price gets to stay quite low. The Mi 5X has many notable qualities, but kudos to Xiaomi for such a bold move that blurs the lines of the flagship definition and fills the gap between the high-end and midrange series.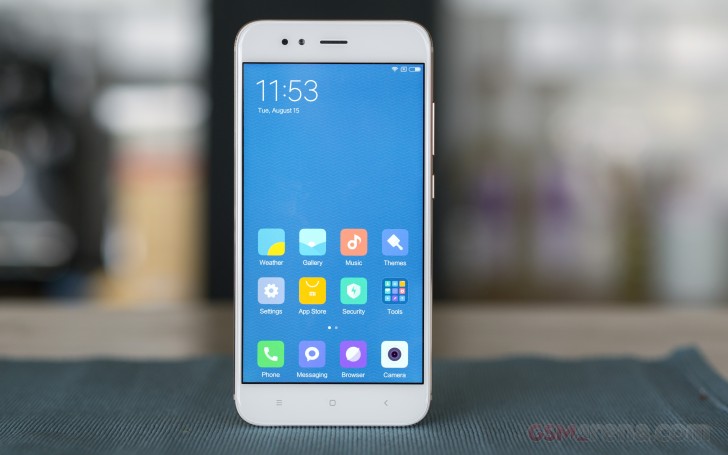 Sure, Mi 5X sold as the Mi A1 under the Android One initiative may be more tempting for some, but we are not here to talk about the purist-friendly device. It's MIUI what makes the Mi series so popular and favorite, so the Mi 5X will be successful even without the A model as a plan B.
The Xiaomi Mi 5X is great-specked, that's for sure, but it delivered on pretty much every promise, too. The all-metal design and modern looks are very appealing, the LCD screen has flagship-grade brightness and contrast, the battery life is great thanks to the snappy and yet energy-efficient chip, while the dual-camera is almost as good as seen on the Mi 6, it just trails behind in low-light because of the OIS omission. Last, but not the least important, MIUI 9 is blazing fast on the Mi 5X and we can see why Xiaomi chose it for a launch platform.
Xiaomi Mi 5X key test findings
Build quality is excellent, premium and modern design with an all-metal unibody, redesigned antenna lines.
The display is great with 500+ nits of brightness, high contrast, and good legibility in direct sunlight. The minimum brightness is superb for night reading, the blacks are deep enough, and the viewing angles are decent.
With an 80h Endurance Rating, the Mi 5X is a solid performer and does great in the individual tests of web browsing, video playback, and voice calls, while the power consumption during standby is about average.
MIUI 9.0 is built on Android 7.1.2 Nougat and runs blazingly fast; it has rich theme support, lots of options for notification area, app switcher with split screen, second space, security center and whatnot. It's smarter and better than MIUI 8 even though it's technically still in beta.
The Snapdragon 625 chipset offers enough punch for the class and will handle tasks trouble-free. It doesn't excessively heat up at even peak loads. There are faster chips out there, but not nearly as power-efficient as this one.
Audio output through the jack is one of the loudest around with excellent clarity. The speaker loudness is excellent, as is its sound quality.
Image quality from the main camera in good light is superb: a lot of detail, low noise, pleasing colors. In low light it's quite uninspiring as the sensor lacks OIS and uses a high ISO. It's still a decent performer, especially if you use the HHT low-light option.
The telephoto cam produces a bit softer, though still great samples. It works only in very well-lit scenes because of the narrower aperture. As it gets darker, the phone would switch to the primary camera and used digital zoom and crop instead.
The Portrait shots turned out very good with punchy colors and well-balanced blur effects. The selfies are low-res at 5MP and with average detail, but still fine for the class.
4K videos have top-notch picture, but poor audio. The 1080p videos lack in detail, came way oversharpened and then comes the poor audio again.
Noteworthy alternatives
We can't kick off this section without the Xiaomi Mi A1. It's the same phone and should provide the same synthetic and audio performance, battery life and camera quality, but coming with vanilla Android OS instead of MIUI. It's the company's first smartphone made under the Android One program and should be getting new Android versions as they come out. Mi A1 is available worldwide.
If the dual-camera is not a must have, then you can save some cash with the Redmi Note 4. It's pretty much the same phone as the Mi 5X, but instead of a dual-camera, it will offer much bigger battery and thus longer power independence.
Samsung Galaxy J7 (2017) has a Super AMOLED screen, the same premium unibody, equally snappy and efficient chip, better selfie camera and even bigger battery - all of these and you can have at the expense of the dual-camera setup and some additional €60.
The Nokia 6 has an inferior chipset and lacks a telephoto camera, but does very well in riding the nostalgia train. It's also a very balanced and snappy device running on vanilla Android Nougat, so there is that. The 6 costs as much as the Mi 5X, but we think it's more of a competitor to the Mi A1.
The Sony Xperia XA1 has a smaller and low-res display, but it relies on a stylish and iconic design and high-end camera to impress. It's a very comfortable and snappy design with Xperia launcher that works quite well with other Sony appliances, so you may want to check it out.
One very good match for the Mi 5X is the Oppo R11. It has a more powerful Snapdragon 660 chip and an AMOLED panel, plus an excellent high-res selfie camera, but this would cost you nearly twice as much.
Final verdict
The Mi 5X is pretty straightforward - one of the most affordable smartphones in the upper midrange, where available, that is. It offers great dual-camera experience on the cheap and that can't be matched by any reputable maker.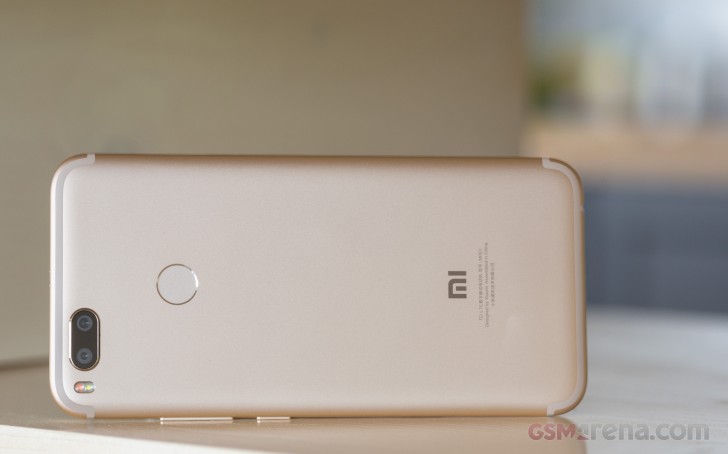 While its availability may be limited, the Mi A1 will surely help boost the Mi 5X's popularity, and vice versa. Xiaomi offers some great tools for flashing different ROMs, and you can turn an A1 into 5X or a 5X into A1 if you are not afraid of tinkering with your phone. So, no matter what you decide - the Mi 5X is probably one of the most tempting offers right now with unmatched camera experience for the class, premium design, and snappy performance. MIUI or Android - it's worth having this Mi in your pocket.
Special thanks to HonorBuy for providing the review unit.