Final words
Xiaomi tried to put everything that's hot right now in a low-fare package and the resulting Mi 6 is an amazing phone for the price. Xiaomi's keen on making a statement with it and challenging the big names in the game. The way the Chinese go about it is probably not the most subtle but in terms of looks and specs, the Xiaomi Mi 6 is the best Mi yet.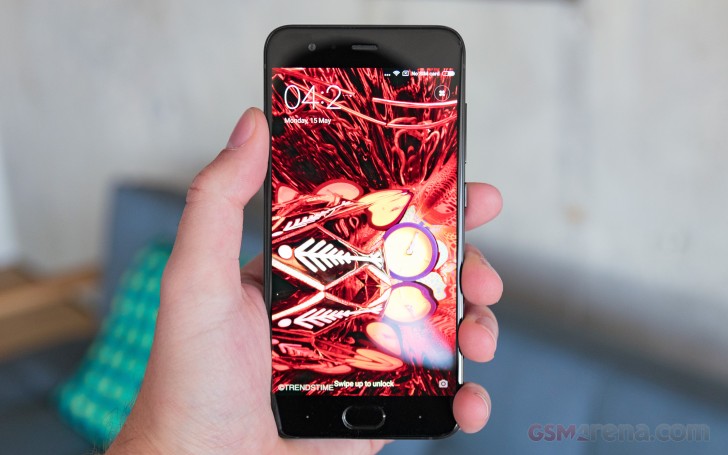 Clearly building on an all-glass design that originated with the Mi 5, the Xiaomi Mi 6 is not just sturdy now, it's splash-resistant too. The new dual-camera is the highlight of the package. Even if it doesn't get Mi 5 owners craving for an upgrade though, the latest Snapdragon 835 chip and 6GB of RAM might as well.
The Mi 6 succeeds where others would have likely failed, and not just on paper. It has processing power to spare, one of the best designs, a very credible camera, solid battery life, quality stereo sound. Sure, the display resolution could have been higher, but that would've hurt performance. The 5.15" screen is reasonably sharp as it is and the 1080p resolution helps squeeze every drop of power out of the Snapdragon 835.
Xiaomi Mi 6 key test findings
Premium build and design, dual Gorilla Glass 5 and stainless steel frame, splash-proof.
The 5.15" 1080p screen is upper-midrange at best, but it's sharp enough and one of the brightest LCDs around, with very good contrast, accurate colors, and superb sunlight legibility.
The Home key could have been retired instead of the audio jack, but on a positive note, its fingerprint scanner is always-on, very fast and accurate.
With an 80h Endurance Rating, the Mi 6 is a solid performer and does great in the individual tests of web browsing, video playback, and voice calls, but it has an unusually high power consumption in standby.
MIUI 8.0 is built on Android 7.1 Nougat and runs fast and fluid; theming and various customization options, including the notification area and app switcher, help you get the look you want.
The Snapdragon 835 chipset is a beast and the Mi 6 takes full advantage. It outperforms the S835-powered rivals thanks to its lower screen resolution.
The stereo speakers are loud, with a clean output.
Audio quality using the supplied 3.5mm audio adapter is excellent with a very loud output.
The still images from the regular camera show mature processing with accurate colors, high level of detail, and great dynamic range.
The telephoto samples with depth effect offer good software faux bokeh when shooting people. The effect isn't as good when there is no face in the frame such as when you are shooting everyday objects. It's nice to have a 2x zoom camera in good light even though resolved detail is average. The smaller sensor and smaller aperture make the telephoto camera unusable in low light.
Good selfies with lots of detail, nice colors, and great contrast.
The image quality of 4K videos is average across the board - detail, noise, dynamic range. 1080p videos are better with more detail and sharper picture. The low audio bitrate takes its toll on sound quality in noisier environments.
It's not just design cues that Xiaomi obviously took from Apple - the dual camera and stereo speakers are a direct response to the iPhone 7 Plus. Overall, the Mi 6's defining features are a catalog of what the current flagships have, Android or iOS.
Has Xiaomi sort of traded its own identity for a pass to the elite club? Xiaomi's isn't exactly subtle either in how the Mi 6 is being pitched. They call it the first 5.15" smartphone with a dual camera and you can take this the wrong way if you're not paying attention. There is obviously a really strong emphasis on the screen size in this statement.
Can't blame Xiaomi for some cheeky marketing - some rules have to be bent if you're to offer this sort of package at this sort of price. So, iPhone, Huawei, and LG - they would laugh at the First Dual Camera statement but Xiaomi clearly wants to have the last laugh by offering those goodies at a fraction of the price.
Apple's iPhone 7 Plus was the first to introduce the exact dual-camera setup Mi 6 is trying to emulate - and actually succeeding. But with a price that's one-third of what Apple is asking and Android-based MIUI we feel nobody will ever have to choose between those two. The Mi 6 has been built to win this round right away - with the right group of customers, that is.
Huawei's P10 matches most of the specs except instead of telephoto, it goes for a monochrome secondary camera. You can have memory expansion and an even catchier design with the P10, but it's hard for the Leica-branded flagship in markets where Xiaomi is officially selling phones.
The Snapdragon 835 club has some prominent figures that are not going to give Xiaomi the warmest of welcomes. The Mi 6 wants to compete against the best but may have trouble matching some of their special features. The infinity display on the Galaxy S8 and the 4K HDR display on the XZ Premium are one-of-a-kinds. None of these has a second camera, but their primary cameras are probably the best in the market.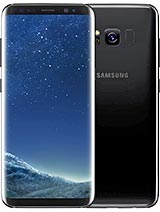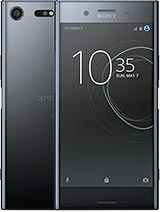 Samsung Galaxy S8 • Sony Xperia XZ Premium
Finally, the LG G6 has a price that's easier to swallow. The phone has last year's Snapdragon 821 chip, but its HDR 1440p screen and iconic dual-camera with regular and ultra wide-angle lens are well worth having.
There you have it - the Mi 6 sounds like a wish come true. It has everything that's cool and at a price that's hard to believe. In China, it starts at $360, which is a steal, but if you shop in Western markets (Europe and US), you'll be lucky to get it for less than $600. That's still competitive but not the discount that will make you buy Chinese over name brand any day of the week.
Strange though it may sound, it's Xiaomi's good enough track record that makes the markup prices credible. What can you do, some retailers importing it directly from China will be making a good fat profit.
That's hardly the point though. The thing is the Xiaomi Mi 6 is a phone that challenges the big brands in a way they certainly won't like. It's trying to break into the rich club and hoping to blend in. That's probably its biggest mistake. A personality of its own would've helped it stand out - the way it deserves.
Special thanks to eudirect.shop for providing the review unit.