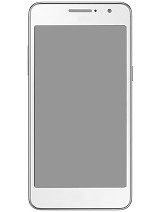 D
It's a nonsense pointing on lack of innovation MI6c is just a mor affordable MI6 so good materials, good costruction, good specs and nothing else is required. Personally I'm intrigued by Surge S2 so it could be my next smartphone!
?
Anonymous, 04 Aug 2017this phone will come in febuary of 2018 xiaomi advertising just like samsung samsung also... morethis is not official announced by xiaomi
ii is just rumoured
?
this phone will come in febuary of 2018

xiaomi advertising just like samsung
samsung also advertise for the phones of next year
Y
Lack of Mobile Innovation, Chinese Market Priority, Sounds Like Shit. Just get bored after time for almost any new Xiaomi's handset. You know what I mean! The fortune cookie is not belongs to Xiaomi anymore.

By the camera section, they didn't implemented Laser Autofocus. Mi 6 doesn't have Quick Charge 4/4+, Wireless Fast Charging, also just Splash Proof not Water Resistant. Not edge-to-edge display or Infinity Display or 18:9 or 18.5:9 aspect ratio or whatever the hell you wanna call it.

And they're not using ARM Mali-G72 for GPU in Surge 2, as well Cortex-A75 & Cortex-A57 combo for big.LITTLE sweetheart Cores.

And for the most most most importantly, Heat Pipe or Component Temperature Control.

If we have mobile phone company, first we will analyze all the flagship phones from others, the materials. So by that, maybe we can use materials like Carbon Fiber, Zync or Magnesium Alloy, or even Kevlar (like Red Hydrogen). Rugged yet stylish maybe. Second, all the features from software and also analyzing most downloaded Apps from Play Store (except Games). The Android Stock UI just perfect, like Oxygen OS, but maybe enhanced by some features from MIUI, Samsung Experience, etc. And of course, we have to avoid the patients and Copyright and another trap (some people call it boundaries of innovation, some others plagiarism controller).
Total of 7 user reviews and opinions for Xiaomi Mi 6c.