Performance, smoothness
With a Snapdragon 855 under the hood, the Mi 9T Pro performs like a champ. It's incredibly fast no matter what you throw at it and stays fast even after many days of use with no reboot. We haven't noticed any lag whatsoever, and no stutters either, which makes this one of the smoothest phones we've used recently.
In our innately subjective assessment of smoothness, we wouldn't say it's exactly on par with the usual champs (a new Pixel or OnePlus phone), but it's so close to them that in real life you won't be able to tell there's a difference unless you're also using one of those handsets alongside the Mi 9T Pro at the same time. Since that's probably not the case for most people, the Mi 9T Pro will feel amazingly fast and smooth every single day, with every single minute of use. There isn't anything else to say here, really, because in long-term reviews we forgo synthetic benchmarks in favor of giving you our honest impression of how things feel.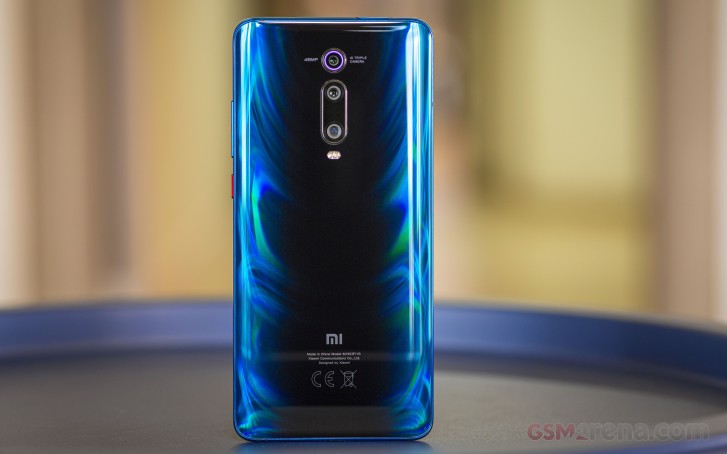 We would like to see the MIUI animations cut short, though, for they are among the longest in the Android world still, and making them shorter would actually add to the overall impression of smoothness. Perhaps Xiaomi has already thought to bake something like this into the upcoming MIUI 11, we'll have to wait and see.
Overall, if you're a performance freak, you won't go wrong with this phone. And if you're a lover of smoothness too, it will deliver, despite how all-encompassing a skin MIUI is. This is further proof that it doesn't have to be a general rule that the more a manufacturer strays from 'stock Android', the less smooth things become. It's just a matter of allocating the software development resources to take speed and smoothness into account at all times.
Battery life
As implied by the size of the 4,000 mAh cell that keeps the Mi 9T Pro running, battery life has been great. There was never a day in which we had to charge the phone before bedtime, and our use case isn't the lightest around.
It involves around 12-16 hours off the charger, with primarily a Wi-Fi connection (but also mobile data for an hour or two on 4G), Bluetooth always on (Location too), about an hour of music streaming, 2-3 hours of calls, and half an hour to an hour of GPS navigation through Waze or Google Maps.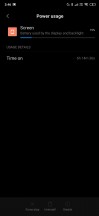 Our highest screen-on time number
With this use, we would always be able to hit at least 5 hours of screen on time in a day if we'd let the battery fully discharge. This is without any use of the battery saver mode whatsoever. Our record screen on time is over 6 hours with 8% battery life left. With lighter usage, 7 hours seem achievable, but as usual, caveats apply - if you spend most of your day on mobile data, or use GPS navigation much more, the numbers may go down.
Camera app
Camera apps these days - you've seen one, you've seen them all. That might be an exaggeration, but not by much. Xiaomi's also employs the big viewfinder with the shortcuts to switch between the rear sensors, then the text labels for the various modes (which you cycle through by swiping), and then the shutter button flanked by the Gallery circle that shows the last thumbnail and the button that switches to the front-facing cam.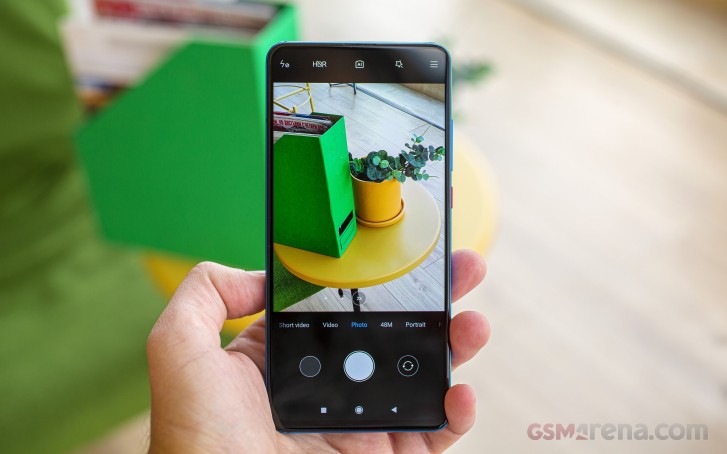 The Mi 9T Pro has a bunch of different shooting modes, which is why we wish there was a setting that allowed us to reorder them based on the ones we're using most often. Alternatively, some AI magic that would automatically do just that. Alas, there's none of that, so if you use Night mode a lot, prepare for a lot of swiping.
You can set the device so that a double-tap on the power button will open the camera app, which is not new. However, we found that the implementation in the Mi 9T Pro is quite buggy. We'd only actually get the camera app around 8 or 9 out of 10 times we double tapped, and that's when we do it very fast. If the second press doesn't come right after the first, then nothing happens, and you're just stuck looking dumb at your phone.
Otherwise, the camera app performs very well, we've never had a crash or a hang. Switching between the rear lenses could have been quicker, but that's something we've said for other phones too, and on the Mi 9T Pro it's not painfully slow or anything, it's just not instant.
Camera samples
The Mi 9T Pro's main rear sensor has a Quad Bayer filter so it normally shoots in 12 MP, despite its 48 MP resolution. All of our samples are 12 MP, because while you can shoot in 48 MP by using a special mode in the camera app, images come out worse when that's employed.
When shooting in broad daylight, pictures come out great, with incredible amounts of detail preservation, a good compromise between punchy colors and accuracy, outstanding contrast, and good dynamic range. The images are undoubtedly sharp, but generally not over-sharpened.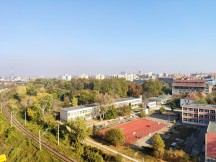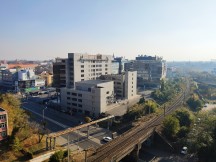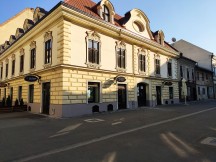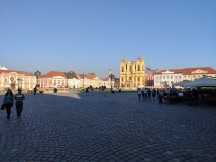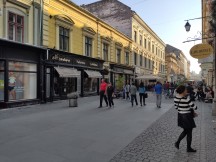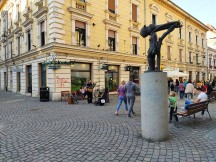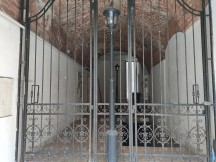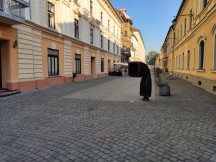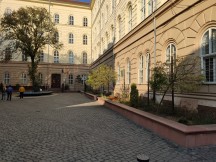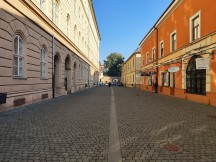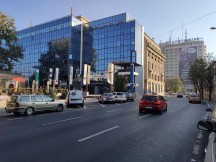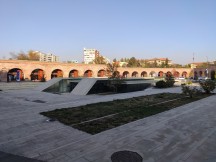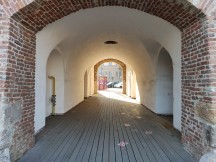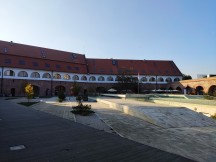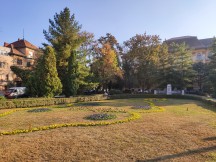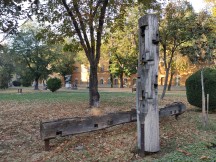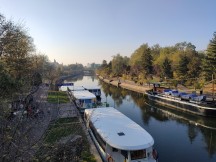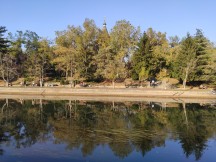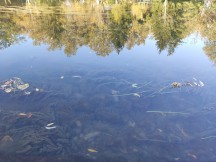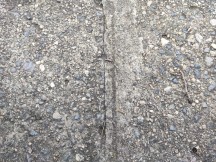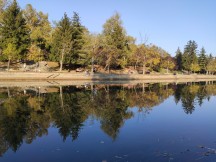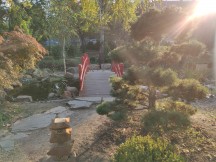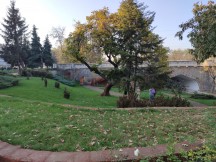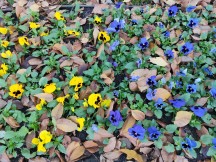 Xiaomi Mi 9T Pro daytime camera samples from the main sensor
The ultrawide lens outputs lower-quality shots than the main sensor, but the point of its existence is that it allows for more creative framing so you may decide to ignore its lesser per-pixel quality. The colors are still nice, and feel very close to what you get from the main sensor - which unfortunately isn't a given in the mobile world nowadays, especially at price points similar to the Mi 9T Pro's. Noise levels are generally low with this shooter too. These samples are shot with lens correction on, which makes things at the outer ends less distorted at the expense of softer corners. If you're not into that, you can just disable the setting.
The zoom lens offers 2x magnification and shoots very good images in daylight conditions. There's plenty of detail in them, although noise sometimes does creep in.
When the night comes, the main sensor still outputs good looking pictures. Noise reduction is happening, but it's not very aggressive. The images are detailed and bright, but in any low-light scenario having OIS on at least the main camera would have helped immensely in reducing the amount of blurry shots you'll end up taking. This is just one of those areas in which the Mi 9T Pro sadly can't compete with the much more expensive flagships out there.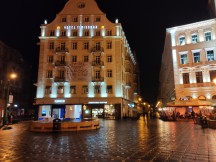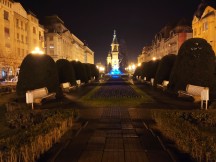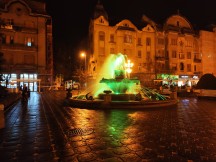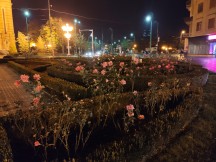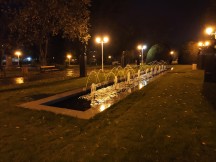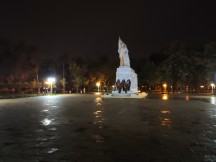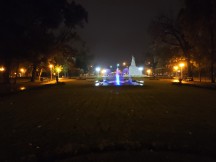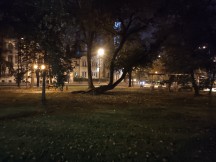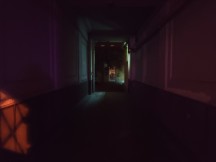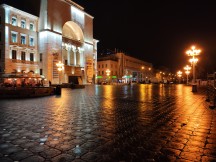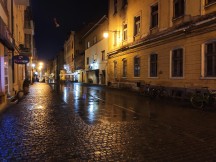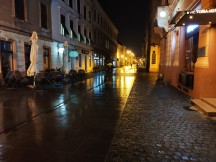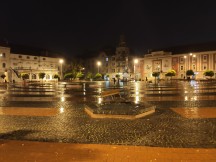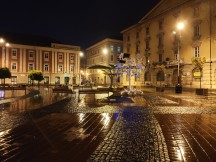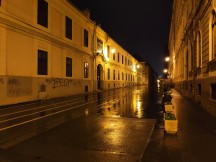 Nighttime samples from the main sensor
The Night Mode would obviously have benefited from OIS, as it could have done even longer exposures without the risk of hand shake interfering with its magic. Xiaomi's Night Mode is decent at creating a well exposed shot with detailed subjects, restored highlights, and increased brightness. It's just not on par with Huawei's, Samsung's, Google's, or Apple's. Note that on the Mi 9T Pro, Night Mode only works when you use the main sensor.
The ultrawide camera at night is practically unusable when the surrounding light gets low. It employs some incredibly aggressive noise reduction, to the point that everything just seems to be a smeared mess, while the exposure is way too dark.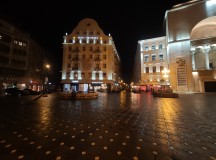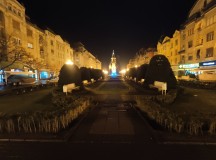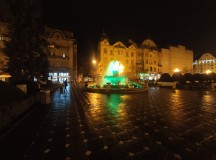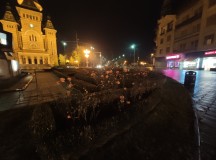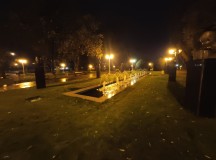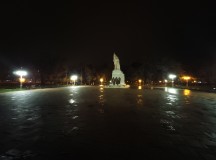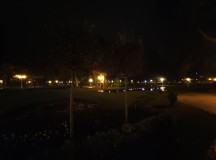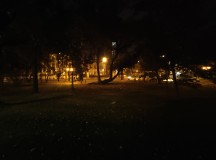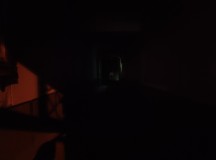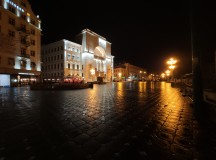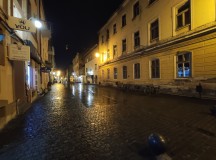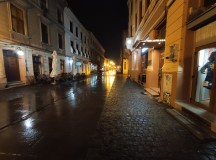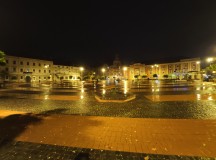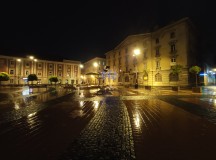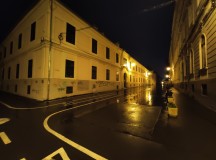 Nighttime samples from the ultrawide camera
If you hit the 2x button at night, you won't get a shot from the tele sensor, but a crop from the main one. This results in pretty okay pictures, as if there's direct cropping from the sensor without any digital zoom being involved.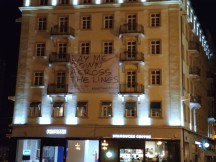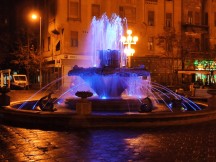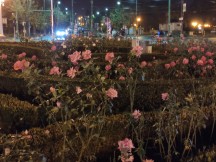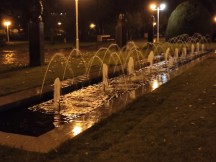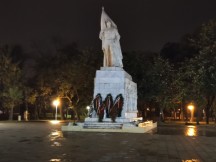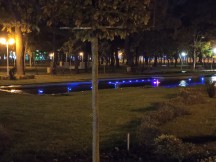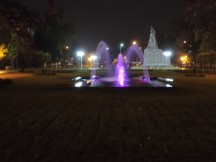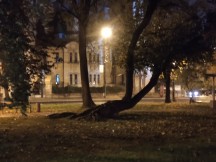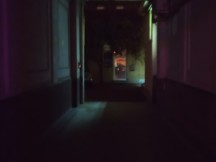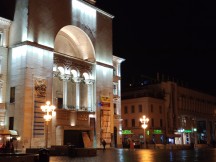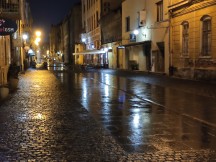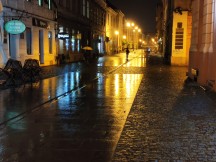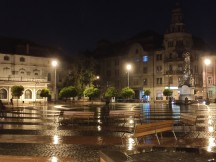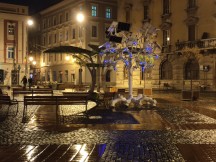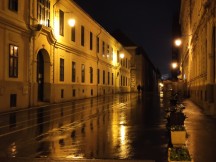 Nighttime samples with 2x zoom
Selfies are reasonably detailed and sharp in good lighting conditions, with great contrast and colors. If you use Portrait mode for selfies, you'll see a drop in sharpness, and subject separation is okay, but not amazing.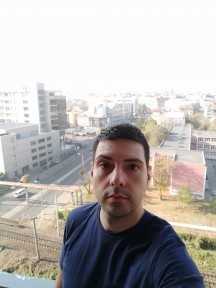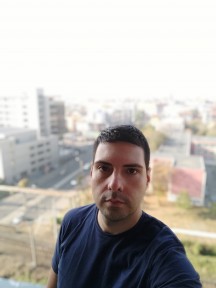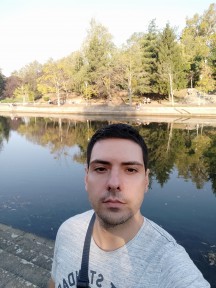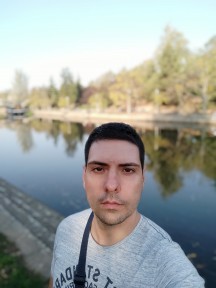 Daytime selfies, normal and Portrait mode
At night you can use the screen as a flash of sorts, with it lighting up a warm tone when you hit the shutter button. This aids massively in very dark environments, so that you become visible. Unsurprisingly though, things get blurry and grainy the more ambient light levels drop. So while such shots will definitely not wow anyone, if you use the flash you will at least be able to tell what was going on in the frame.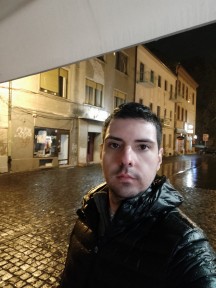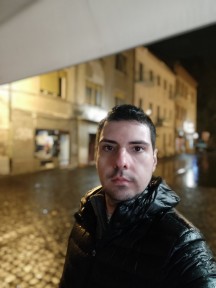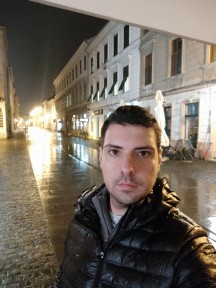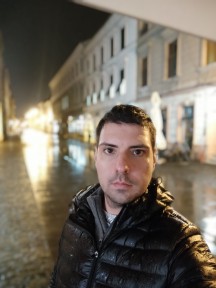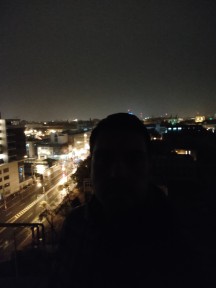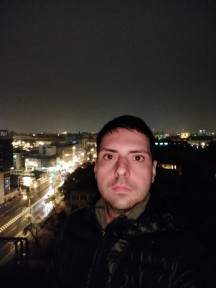 Nighttime selfies, normal and Portrait mode, last image with fill flash