The Redmi K20 will launch as the "Xiaomi Mi 9T" in some markets – that's no secret, Xiaomi's tweet confirmed it. What's more interesting is where this photo of the retail box comes from – the image below was shared by a tech reviewer from Dubai.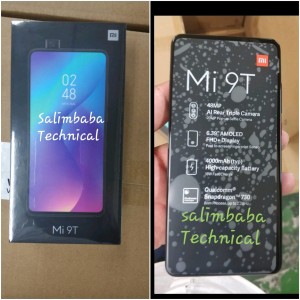 Xiaomi Mi 9T retail box (a rebadged Redmi K20)
See, the K20 will be known as either the "Redmi K20", "Mi 9T" or "Pocophone F2" depending on where it's sold. In China, it's K20. In Dubai – and perhaps the rest of the EMEA regions – it's Mi 9T.
Naturally, the Redmi K20 Pro will follow suit and launch as the "Mi 9T Pro" and "Pocophone F2 Pro" in some regions outside of China.
Of course, there's no guarantee that both vanilla and Pro models will be available in all regions. So, here's a quick reminder of the key differences – the Pro has a Snapdragon 855 chipset and 27W fast charging, the regular Redmi K20 has a Snapdragon 730 and 18W charging.
Here's a different photo of the Mi 9T retail box. Note the "Carbon Black" cover - the K20 phones are available only in red and blue (and a carbon fiber special edition). So, the Xiaomi Mi 9T (and perhaps the Poco F2) will offer a different selection of colors.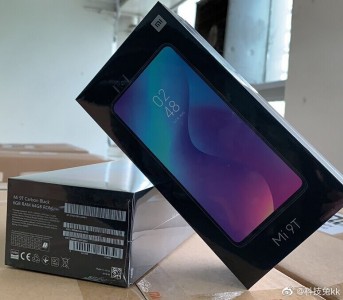 Xiaomi Mi 9T retail box (a rebadged Redmi K20), note the color and memory capacity
From this angle you also see that it has 6GB of RAM and 64GB storage. The K20 also has versions with up to 8GB of RAM and up to 256GB storage, but these capacities may change by region (along with the name).
T
well,like i already said, 1 ot of 3 poco users had the issue with the yellow stains on the display.in my book,that is A LOT!
a
K20 Pro or Mi 9T Pro, both are still good names. - K2O
ADVERTISEMENTS